Stephen Chapman
has the blog
State of the Nation UK
, where he has the fascinating feature,
Five on the Fifth
.
Welcome to "5 on the fifth", a monthly posting that benefits from audience participation. You take 5 photographs on the 5th of the month (or the days leading up to the 5th) - post a comment here with your name, location and link to the site containing your photos and I will update the blog entry with your information. Remember to mention my blog on your own blog, so that your visitors get to see the other contributions. You can take 5 random pictures or follow my suggested theme, which this month is: Water.
Well, it is January, so most of the water around here is ice, and that is what I decided to take pictures of this month. So I picked up the camera on January 4th and went outside in the cold to find some frozen water, with it's differing textures and shapes.
A puddle on the driveway outside the barn.
As water drips from a condensate line, it formed a land-locked iceberg.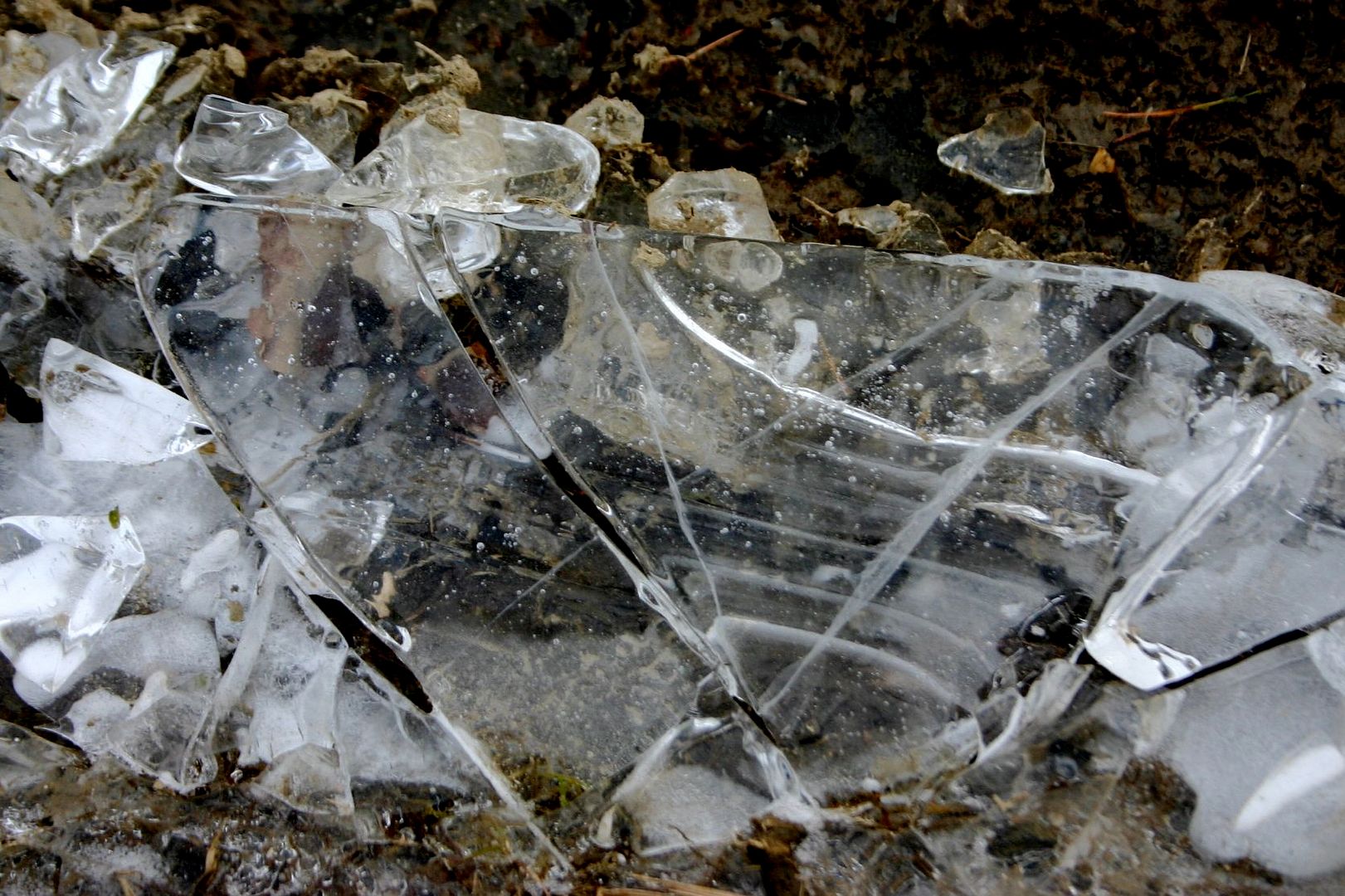 A shard of ice sticks up in a puddle.
Leaves trapped in a layer of ice.
PawPaw Creek