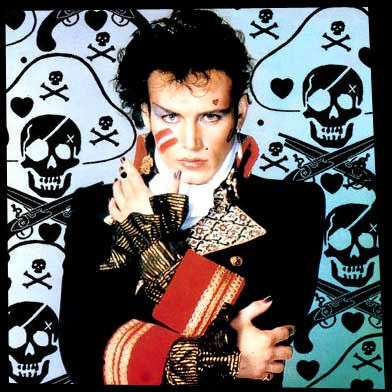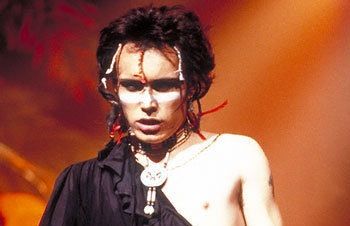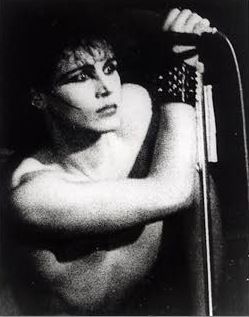 All energy and motion, the sexually charged performances by Adam & the Ants put them in the forefront of the New Wave and Post-Punk movements, and on MTV every chance they could. Whether they were donning their trademark tight pirate gear, or choosing leather and mesh, the band pretty much epitomized the early 80s in many ways. There was no real subtle innuendo in the act, just some eagerness to grope. And once lead singer Adam Ant went out on his own, it didn't really change. And & the Ants were together from 1977 to 1982, long enough to create a bit of a stir with their brash style, and set the stage for Adam to step up. In 1982, he released the album
Friend or Foe
, which spawned the runaway hit
Goody Two Shoes
.
Before Adam hit is big on his own, Adam & the Ants plied their own melange of Punk, Rockabilly and dance music to score Top 20 songs with
Dog Eat Dog
and
Antmusic
from the
Kings of the Wild Frontier
album.
1984's
Strip
, from the album of the same name, saw Adam at his cheekiest, making a play on the 'you show me yours I'll show you mine theme.' Light and bouncy, I very much enjoyed this one.
Room At The Top was released in 1990, and while it didn't make the pop charts, it did score Adam #3 on the US Dance Charts. By now, Adam had moved past the pirate costumes and war paint, to move on to a suit. It was the off the album
Manners & Physiques
.
It is rumored that Adam is working on new material for release, so we shall see what he has next on that front. He also expanded to acting, doing movies, television and theater. To find out more, check out his official website
here
.