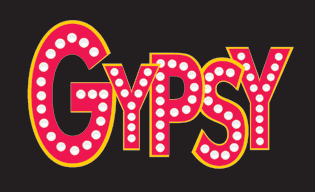 One of the great musicals out there, Gypsy has stood the test of time. The 1959 musical with music by Jule Styne, lyrics by Stephen Sondheim, and a book by Arthur Laurents. Gypsy was based on the 1957 memoirs of Gypsy Rose Lee, the famous striptease artist. There was also the 1962 film version, starring Rosalind Russell and Natalie Wood. It became ingrained in the modern culture, with Mama Rose being the quintessential stage mother, and you'd have to search far and wide to find a gay man who has not shouted out 'Sing out, Louise' at one time or another.
The list of women to play Rose is impressive. In the original production, Ethel Merman played the role, followed by Angela Lansbury in 1974, Tyne Daley in 1989, Bernadette Peters in 2003, and Patti LuPone in 2007. And that is just the Broadway production original casting, not replacements. There was also a 1993 version for television starring Bette Midler. Interestingly enough, Merman and Peters were nominated for Tony Awards, Lansbury, Daley and LuPone won the Tony, both Russell and Midler won Golden Globes, and Midler was nominated for an Emmy.
It is a simple story of a woman who had dreams of stardom, only to be sidetracked with marriage and kids. On her own with two daughters, Louise and June, she tours the smalltime circuit to make Baby June [based on real-life actress June Havoc, sister of Gypsy Rose Lee] a star. Baby June runs off with one of the boys in the chorus, and Mam Rose decided to make Louise a star, whether she likes it or not. She ultimately pushes Louise to be a vaudeville entertainer, and her stage name becomes Gypsy Rose Lee. She is infamous for never 'taking it all off' but instead offering a seductive dance. Eventually, Louise becomes a star and she and Mama have a falling out, leading to Rose telling Louise she made her a star.
The music was magical, and the lyrics inspired. Take, for example
Some People
, the first time you are introduced to Mama Rose. This is not a woman who will be content being a stay-at-home mother, no sir. She has dreams, not only for herself, but for her girls, too. Here is Patti LuPone in a fan video, that might lack a little in quality, but certainly Patti's performance shines through.
Perhaps the most famous song from the show is
Everything's Coming Up Roses
, a song in the show used by Mama Rose to bring up the spirits of Louise and Herbie after Baby June and the boys have left the show in the lurch. Here it is sung by original star, the incomparable Ethel Merman.
As Herbie, Louise and Mama Rose set their sites on a new show, they discuss the relationship in
Together (Wherever We Go)
. Whether or not the singers are telling the truth about their own motivations, it certainly defines a good relationship. Here are Bernadette Peters, John Dossett, and Tammy Blanchard singing it. I also remember a time when this was a total must-sing song at any amateur night or talent show.
When the show they are talking about falls through, and Mama Rose turns down Herbie offer of marriage, she takes Louise from the respectable Vaudeville circuit to the shady burlesque halls. It is here Rose and Louise get a lesson from the girls about what it takes to be a stripper in
You Gotta Have A Gimmick
. I took this clip from the 1962 movie.
When they were just starting out and Baby June was the star of the act, she sang the song
Let Me Entertain You
with the innocence of a pre-teen child. When searching for a song for Louise to do her first strip number, Mama Rose pulls out the sheet music, and Louise makes it her own. As the performance moved forward, you see more polish and less innocence from the song that is no longer sung by a kid. Soon she was a pro. This is Natalie Wood, from the movie.
The big end to the show is
Mama's Turn
, the song that captures the breakdown/meltdown/epiphany/anger/disappointment of Mama Rose once Louise tells her she needs to back off, and let her live her own life.
Currently, there is no production of the show on Broadway or touring.