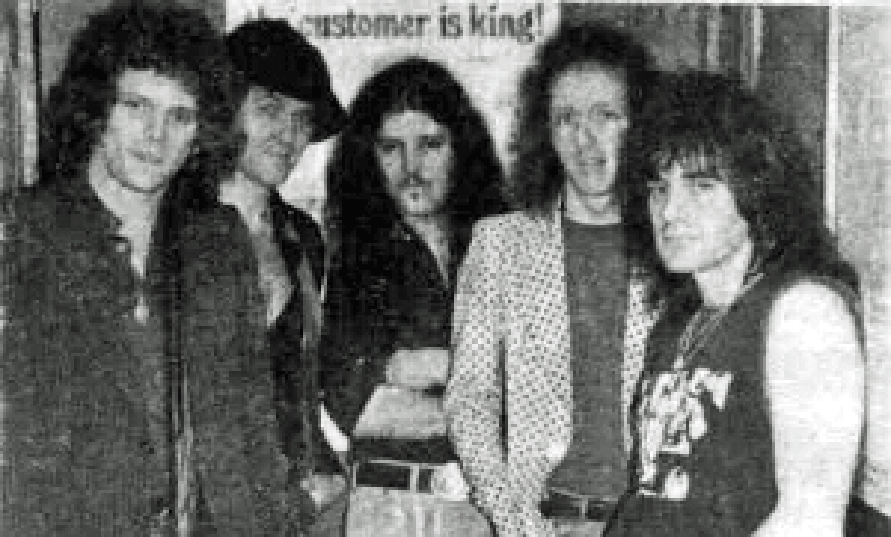 Beaver Brown was a quintessential bar band in New England, traveling around Massachusetts, Connecticut and their home state, Rhode Island, garnering a strong following. With lead singer John Cafferty on the mic, they went from club to bar, doing a variety of cover songs and tossing in some originals. They might have maintained their regional fame if it weren't for a movie. When
Eddie & the Cruisers
was in production, the producers were looking for a working class sound, and found it in the band. They changed their name, and became John Cafferty & the Beaver Brown Band, and recorded the soundtrack to be played while star Michael Paré made like Britney on the screen. They wanted to sound like a traditional New Jersey bar band, early Bruce Springsteen & the E Street Band, so of course they found them in Rhode Island.
So the band recorded the soundtrack, and the little movie became a surprise hit in 1983, and the song
On The Dark Side
screamed up the charts.
With the Eddie soundtrack selling over 3 million copies, John & the Beaver Brown Band tried to capitalize on the success, and released
Tough All Over
in 1985, and had some success with the single
C.I.T.Y.
Part of the promotional campaign listed John Cafferty as the 'the voice of Eddie & the Cruisers.'
They had another album, 1989's
Roadhouse
, that spawned the minor hit
Song & Dance
.


Aside from a couple of songs in the soundtrack to some Sly Stalone movies, John Cafferty & the Beaver Brown Band drifted out of the spotlight and back to New England. They still are together, putting together the occasional tour as they all enter their 60s.