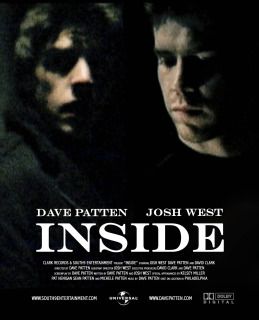 I received the most wonderful email on Monday from Dave Patten. There was a link to his latest video, the first since he signed with Clark Productions. I coincides with the release of his latest collection,
Boomerang
. Dave put together the project, which is more than a music video, more of a short film with music. I have just recently purchased
Boomerang
, and am once again impressed by the young man from Philadelphia. The 7-song collection has a rockier edge, kinda like Nickelback with some Philly soul tossed in. All seven songs are wonderful, a strong rock vibe laced with an R&B rhythm. I would highly advise anyone who likes the following song to buy all seven songs, and you can on iTunes
here
.
So, in the email, one suggestion is made before you hit the link to see the video. I would wholeheartedly agree, and think you should do the same.
My one request is that you watch INSIDE at night, with headphones, and FULL SCREEN IT! (for the best viewing experience) ;)
Enjoy.
For more about Dave Patten, visit his official website
here
.