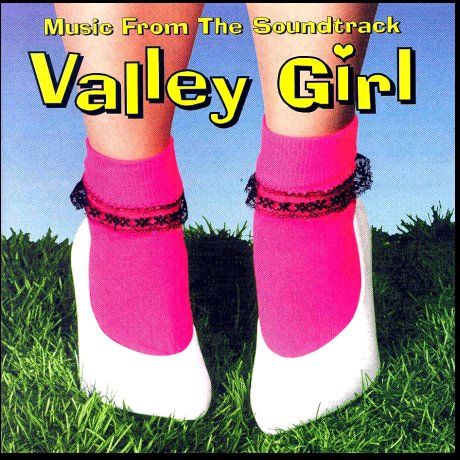 Screaming off the soundtrack to a favorite movie of mine -
Valley Girl
- the Plimsouls just about forced me to go out and buy the album. Once I heard
A Million Miles Away
, I was sold as a fan. It was 1983,and this indy movie just rocked me, including the unknown star, Nicolas Cage. As much as I loved the movie, the soundtrack was a killer. I had already loved Modern English, and their
I Melt With You
played a prominent part of the movie. But there was also Men At Work, the Psychedelic Furs, Bananarama, Culture Club, Payola and Josie Cotton. In fact, both the Plimsouls and Josie appear in the movie and play live. It captured so much of the edgy New Wave music, it was a must-see movie.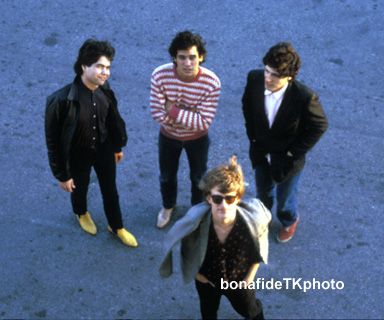 The Plimsouls formed in 1978, and were singer, guitarist and songwriter Peter Case (who had previously fronted early new wave band The Nerves), guitarist Eddie Munoz, bassist David Pahoa and drummer Lou Ramirez. They rocked hard, with a dense electric guitar sound. They burned bright, but by the mid-80s, the band went their separate ways. They have occasionally reunited, but not for much more than a few shows and a new song. And it never lived up to my favorite song,
A Million Miles Away
.
In the Hollywood club, the Plimsouls performed live as Randy & Julie discovered more about one another, and the song they played was
Oldest Story In The World
. It tied in nicely with the updated Romeo and Juliet theme of the movie. It is followed by the title song from their album
Everywhere At Once
.
For those that haven't seen Valley Girl or don't know about it, here is the trailer for the movie. If you haven't seen it, and love 80s music, buy or rent it now! In fact, you can purchase the DVD from Amazon.com
here
for just $13.49. That is such a bargain!