Already there are several things I look forward to in 2010. Some are on my 'wish list' of things to do, and others are already penciled in my schedule.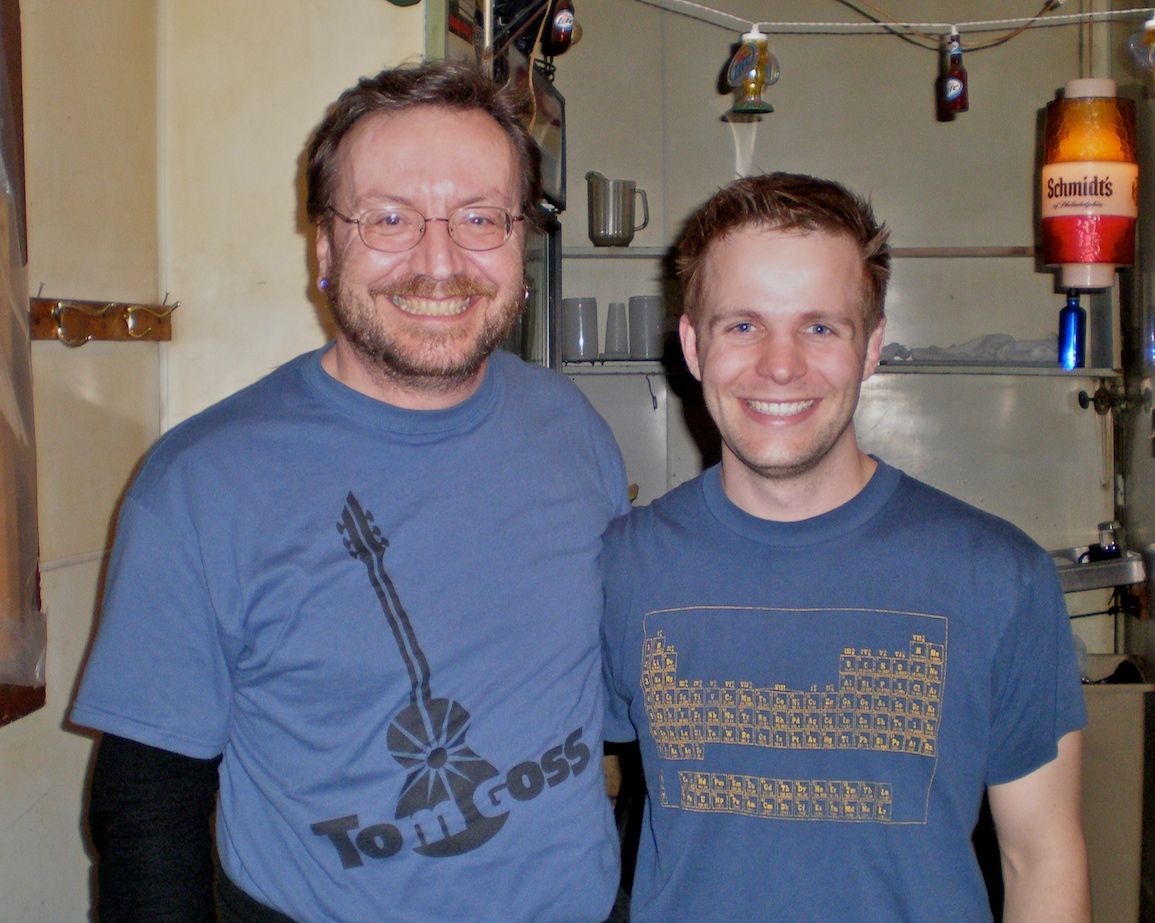 Me & Tom Goss at a show in 2009
There are several friends I have to catch up with, and see in person. Only recently, I got back in touch with Brian and James, two friends I worked with in New York, and haven't really seen for 15 years. We recently caught up a bit on email, and it would be nice to see them in person. And there was the real out-of-the-blue FaceBook message from a college roommate, Bill. Good God, we haven't seen one another in almost 30 years. We almost met up at a show at the World Cafe in Philadelphia, but at the last minute he couldn't make it.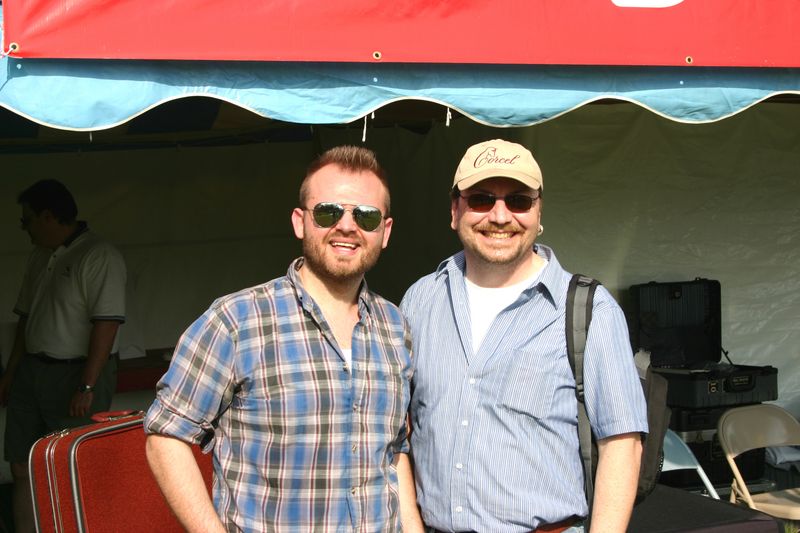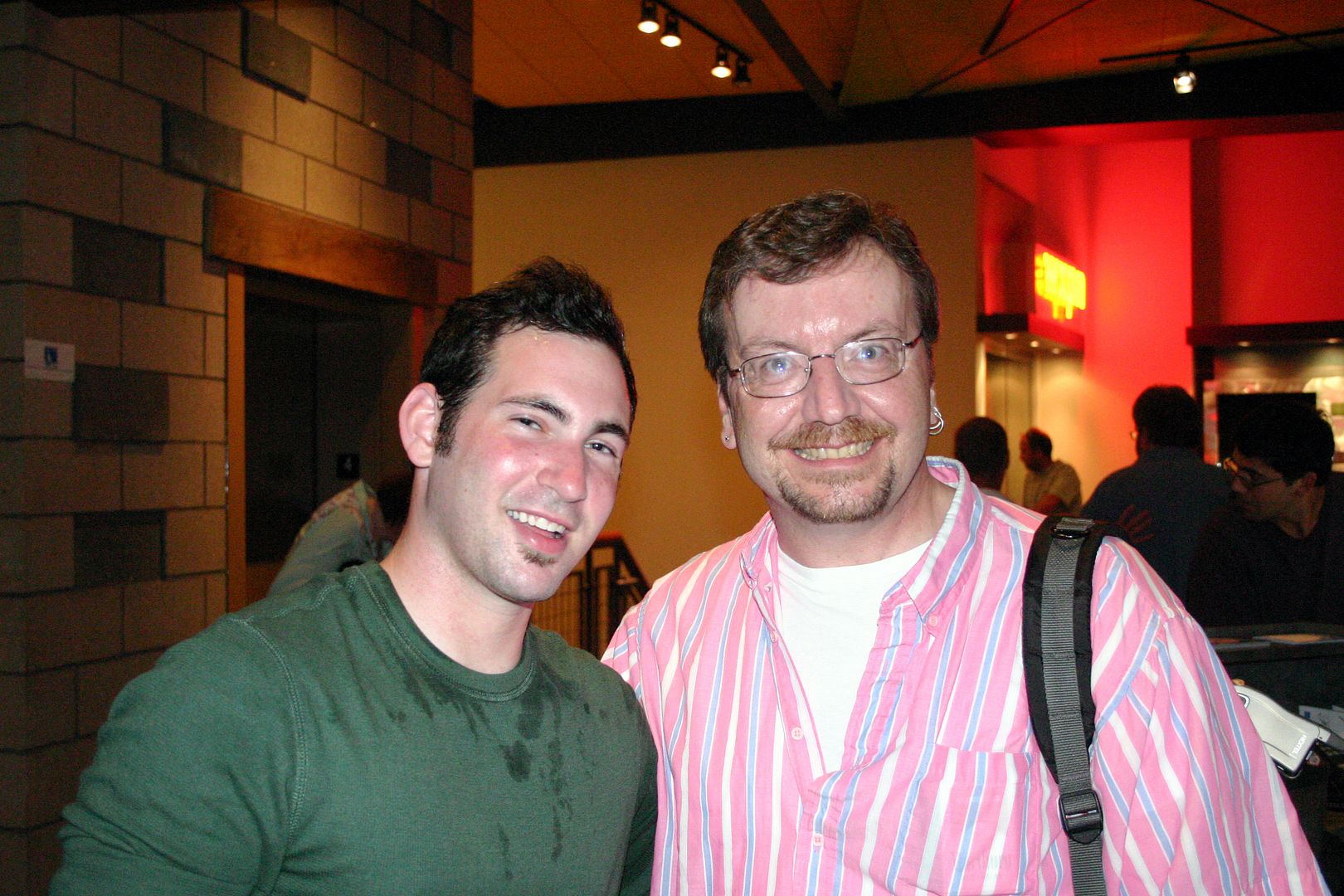 Top: Me & Aiden James; Bottom: Me & Eric Himan
Speaking of the World Cafe, there are several shows I am looking to catch some shows that are to be coming through the area. Tom Goss is coming the beginning of February, with Matt Alber, and I certainly plan to be there. Aiden James and Christopher Dallman are planning a show together in the spring, and I wanna be in the front row. I've seen Aiden many a time, and he has never disappointed, and it will be the first time seeing Christopher, so that should be great. Here is a video of Dallman performing live at a recent show.
And I think Eric & the Adams should be coming soon, at least if they want to stop asking the annoying questions anytime soon. I've seen Eric many times over the years, so seeing him with Angel and Jimmy Adams will be fantastic! And Casey Stratton has been talking about touring, another artist I have yet to see live. I am looking forward to it, Casey is an excellent musician and singer.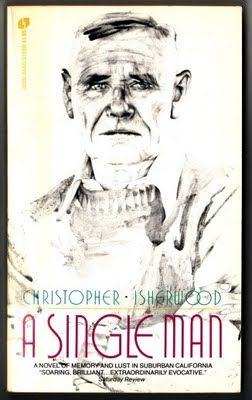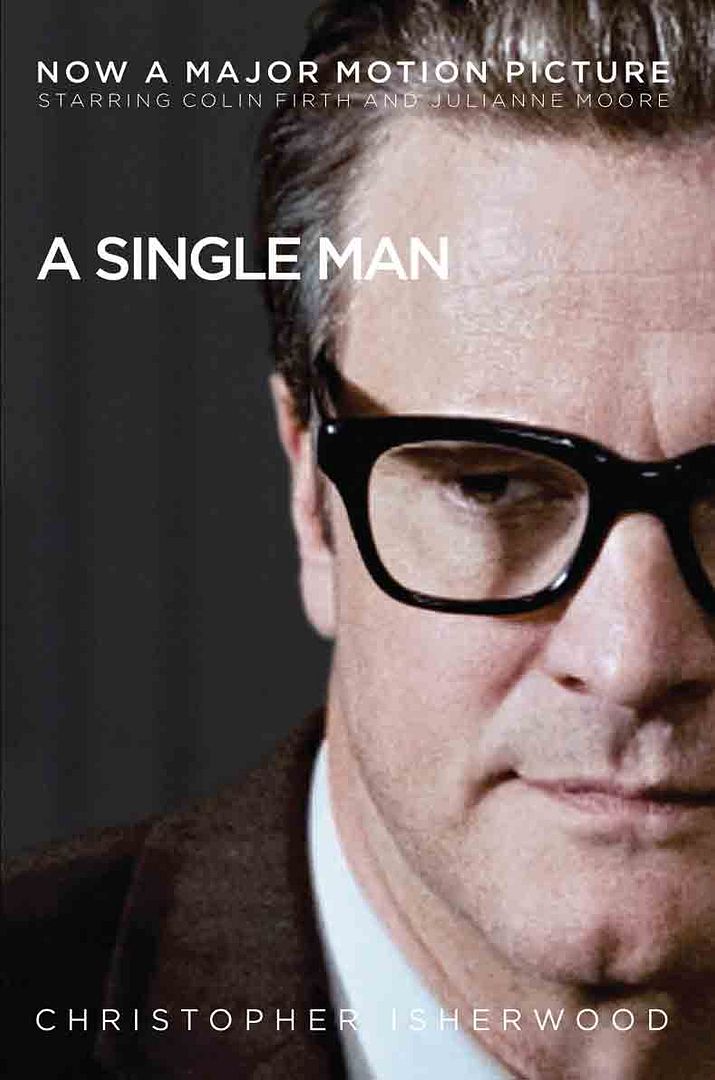 The book I remember, and the new edition.
I also hope I get a chance to see the movie
A Single Man
. Based on a brilliant book by Christopher Isherwood, I have long believed it could make a great movie. Isherwood always know how to tell a story with such abundance, both in spirit and mood. His use of language conveyed so much detail in every book of his I read, but even as a younger gay man, this story spoke to me strongly. I can only hope the movie does it justice.
I hope on at least one of the trips to NYC to catch some theater. I still haven't seen the revival of
Hair
, and I would love to, especially if I can see Gavin Creel. I wanted to see
Finian's Rainbow
with the outrageously talented and beautiful Cheyenne Jackson, but it is closing shortly, so that will be out of the picture. Perhaps he will team up with Michael Feinstein again and do the
Power of Two
show at Feinstein's again, and I will get tickets. On March 13, Million Dollar Quartet will be coming to Broadway, and I'd like to see that. It is the story of a jam session at Sun Records featuring Elvis Presley, Johnny Cash, Carl Perkins and Jerry Lee Lewis, and features the very talented out performer Levi Kreis, who plays Jerry Lee Lewis. I love Levi's music, and this should be a great show.
I started this post talking about some old friends with a renewed contact, and there are also some newer friends to see and enjoy. My friend Rickey recently moved to a new apartment, and I need to check that out. And Dear David, well, I think it might soon me time to visit The Urges or a similar establishment. And TrannyBeth, you better be saving up to make the trip East, that is all I can say. And Paul Bright, the wonderful director of
Angora Ranch
and
Aaron...Albeit A Sex Hero
, has promised to meet for ice cream in either NYC or DC when he makes a trip East again. If I can get to most of this stuff by June or July, I will be a very happy man.