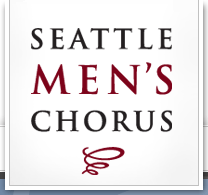 For some wonderfully relaxing music on this Sunday morning, I offer you the Seattle Men's Chorus. These are two videos from the 2008 GALA Miami performance. The music is just so beautiful, and performed magically.
For more about the Seattle Men's Chorus, click
here
. At that site, you can purchase music or offer a donation to support the group. I have their holiday collection,
Snowbound!
, and love it.