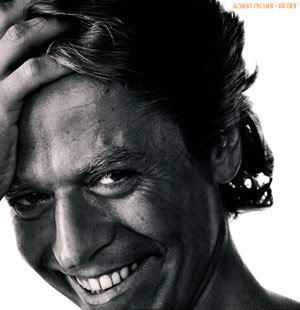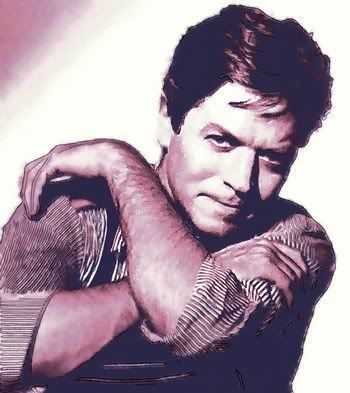 We just past the 30th anniversary of my favorite Robert Palmer album,
Secrets
. Released in 1979, I had rushed out to buy it because of the strength of
Bad Case of Loving You (Doctor Doctor)
, and the fact I thought the cover art - a line drawing of him shaving - was hot. Yes, there are times I am that shallow. And for the rest of his career, I thought Robert Palmer was outrageously hot, just sexy for days. When I got it back to my dorm - I was in college at the time - I put it on right away, and listened to
Bad Case of Loving You
.
Then I listened to the rest. Wow. His infusion of blue-eyed soul and rock did it for me. There is an ease to his vocals, a soft warmth that envelops me, my soul. They feel so organic, so heartfelt. And prior to being the man in a suit, he was a jeans and t-shirt guy, and looked damn good in them. He covered
Can't We Still Be Friends
by Todd Rundgren, shifting the rhythms of the drums and adding a strength to it.
He also covered Andy Fraser's
Mean Ol' World
, a wonderful song.There is a slight jazz feel, coupled with a pop styling that just made it sort of magical for me. And there was Jealous, another balls-out rocker. And his own song,
Remember To Remember
. Just a great album.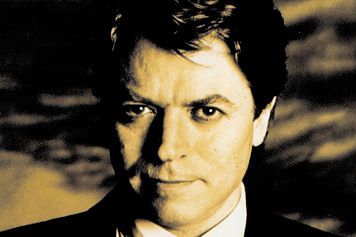 But Palmer is more likely to be remembered for his hits like
Addicted To Love
,
Simply Irresistible
, or
I Didn't Mean To Turn You On
. Or maybe with his time as lead singer for the power-group Power Station, singing
Some Like It Hot
or
Bang A Gong
.
Oh, they are good, but I like the other side of Palmer juat as much, maybe even a bit more. Like when he did a cover of
Mercy Mercy Me/I Want You
. A softer, more delicate song with a lyric he obviously felt down deep, and delivers with such beauty.
Robert Palmer passed away in 2003, suffering a heart attack at the age of 54. Such a talent, taken away so young.