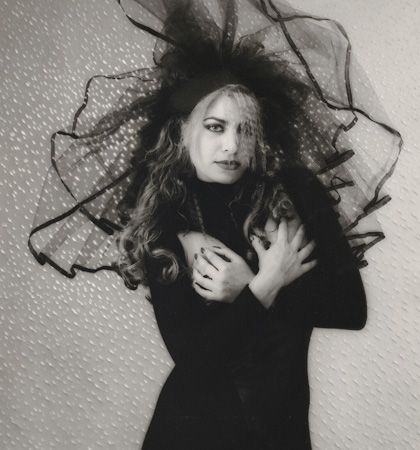 She broke out on the music scene in 1987, with big hair and an even bigger voice. Taylor Dayne soared through her first single, "Tell It To My Heart", with the look of Madonna and a sound that was very much her own. The girl from Long Island, NY, opened that mouth, and power and beauty spilled out. And she danced up a storm on the videos, usually with very pretty, half-clad boys.
She followed up with "Prove Your Love", another rousing Dance song. Like the last, the song made it to #7 on the US Billboard Hot 100 chart, fairly impressive for a new artist. The third single, "I'll Always Love You", was a power ballad, went to #3 on the chart, and played on the radio non-stop. Thankfully, it is an amazing performance.
In 1990, Taylor had her first #1 on the Pop charts, "Love Will Lead You Back". The girl flat-out sings her heart out, even if the hair is more tamed and she suddenly looked all California, not Long Island.
Her most recent hit song was 2008's "Beautiful", worth watching for the video alone. Oh, those boys! But the song is another great one, and it made it to #1 on the US Dance chart. Here is the dance remix.
She had five studio albums in 20 years, and scored 17 individual Top Ten's on Billboard Chart. You can find most of the songs featured on her 'Greatest Hits' album, available on
iTunes
and
Amazon
. You can find out more about Taylor Dayne on her
official website
.