I first discovered the music of Romani Beau, the British singer/songwriter who combines Country and Folk to make his own style, inspired by his childhood in pastoral Kent, England. Maybe it was the gardens and countryside of his youth that gave him such a romantic view of the world, or perhaps he was born with a bigger heart than most. There are time I swear that poet John Keats leaped through two centuries in search of love, and found Emmylou Harris. Together, a child was born, and they named him Romani. He maintained the ethereal wonder of his 'father', while singing with the crisp and clear tone of his 'mother'. The music transports me much like the poetry of Keats, and the music of Harris. Like Emmylou, his music has a rootsy feel, at the intersection of Folk and Country.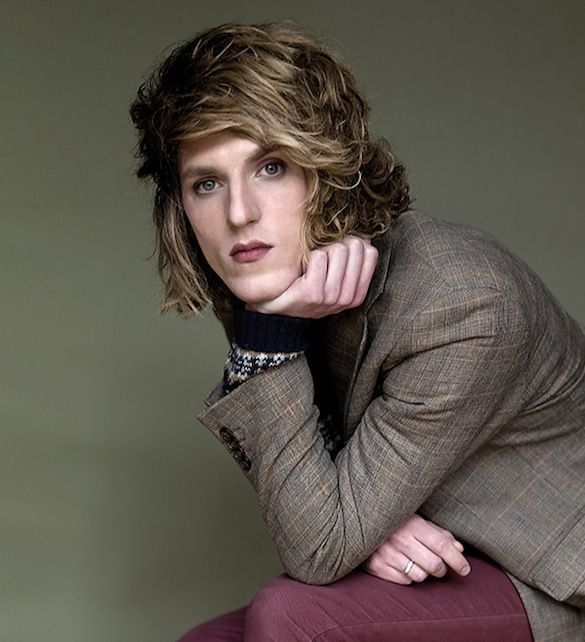 Earlier this year, Romani Beau released 'Molly and the Boys', a five song EP that I find every bit as charming as his last efforts, and maybe even more so. The collection kicks off with the title cut, an uptempo number that dances on the line between Pop and Country, and does so with a sweetness that is just yummy. Romani slows down things a bit with the second cut, "Joanne". There is a melancholy feel to the song, and yet there is still the inherent beauty to this love song. The third cut is "Gypsy", another uptempo song that leaps into my heart right away. I hope you agree. This is the official music video for "Gypsy".
Once again, Beau slows thing down a bit with "Old Man's Lament". This has the feel of a traditional Folk song, combining a modern tale with a sprinkling of historic seasoning. The layered vocals allow Romani's voice to shine, singing harmonies with himself making for a perfect blend. This all helps him to bring the story to life. There is a timeless quality to "In the Lap of the Mountain", drawing me in to the heartfelt tale with breath and a sigh. The emotions run both deep and clear, washing over as I listen again. Just in case you need more than my words, here is a video prepared by Romani Beau giving you a taste of 'Molly and the Boys'.
I've enjoyed this EP since the moment I downloaded it, and recommend it very highly. Like life itself, you can find so much joy, a bit of sorrow, and a great deal of love in this release. You can purchase 'Molly and the Boys' from
iTunes
and
Amazon
. To learn more about Romani Beau, you can visit his
official website
. You can also 'like' him on
Facebook
, and 'follow' him on
Twitter
.