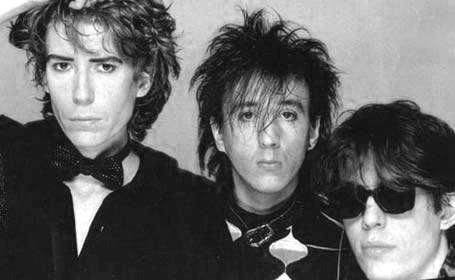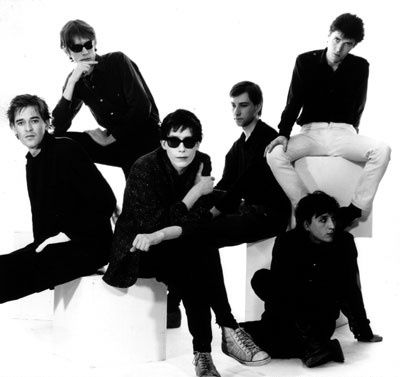 Since I was on a
Valley Girl
roll, I thought I would continue it with one of the bigger acts on the soundtrack who had a career more far-reaching, starting with the Psychedelic Furs. The British band made up of brothers Richard & Tim Butler, with Duncan Kilburn, Paul Wilson and Roger Morris filling out the band in 1977. By the 1980 release of their eponymous first album, Vince Ely replaced Paul Wilson, and John Ashton was added. The self-titled album instantly became a part of college radio, each single finding it's way on the playlist on every campus.
There sound was an interesting confluence of Punk, Rock and a out of retro-pop. Lead singer Richard Butler has a voice unlike most others heard until now, with an inherent growl belied by a softness in the delivery. Early on, the band tended toward a density of music, a depth and heft to the sound that is unmistakably the Furs. This is their second single,
Sister Europe
.
The sophomore effort,
Talk Talk Talk
, helped to establish them as a force in the early 80s. Released in 1981, the album cracked the Top 100, going up to #89. in part due to the strength of a wonderful song. The third single was
Pretty In Pink
, which later went on to inspire the John Hughes movie of the same name. In 1981, rose to #22 on the College Airplay chart, and when re-released as part of the movie soundtrack in 1986, it made it to number 1.
The initial success of
Talk Talk Talk
and the song
Pretty In Pink
set the stage for the first release off the third album, 1982's
Forever Now
. That song,
Love My Way
, went to #1 on the collge chart, and made it to #44 on the Billboard Hot 100. It was also part of the
Valley Girl
Soundtrack.
There was certainly more to come with the Psych Furs, and I will post about that tomorrow in Part 2. Until then, if you'd like to learn more about the Psychedelic Furs, check out their official website for Sony Music
here
.