After doing the
post
on Monday morning, I thought it only fair to bring out a couple of other songs from the soundtrack that were also memorable, and pretty damn good, too.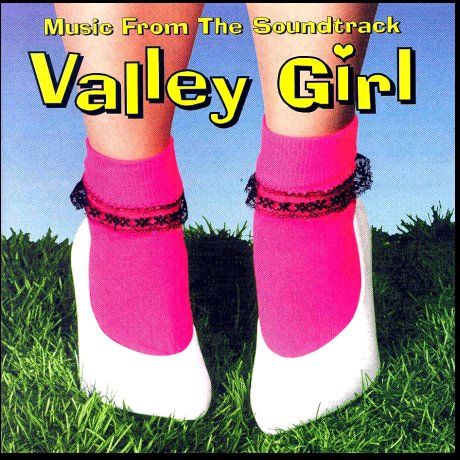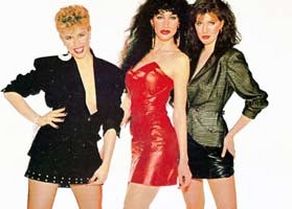 Top to bottom: Soundtrack CD, the Payola$, Sparks, Bonnie Hayes, and The Flirts.
The Payola$
were a new wave band out of Vancouver, Canada, in 1978, and stayed together till 1988. They had several successful songs on the Canadian charts, and reunited in 2003 until once again calling it quits in 2008. But their success in Canada did not equal success in the US. It did, however, enable them to have a song on the soundtrack to
Valley Girl
. That song was
Eyes of a Stranger
.
Brothers Ron and Russell Mael are the core of
Sparks
, a band together since 1970 and known for their quirky and eccentric music, parted with biting lyrics. Although the Americans hardly made a dent in the US charts, they did score hits in both the UK and Germany. They did score two songs in the soundtrack,
Angst In My Pants
and the next video,
Eaten By The Monster Of Love
.
Bonnie Hayes
was something of a forerunner, for her particular take on Punk/Pop with a girls edge set the tables for bands like the GoGos, the Bangles and Bananarama, and even on to No Doubt and Gwen Stefani. Like many artists to be on the cutting edge, Hayes saw no real commercial success, although went on to earn a living as a songwriter, and even teaching the craft to others. She is the sister to Chris Hayes, former lead guitarist of Huey Lewis and the News, and Kevin Hayes, drummer with the Robert Cray Band. Here is her song from the soundtrack,
Girls Like Me
.
While Hayes was on the cutting edge,
The Flirts
were much more of a classic act, the girl group with a catchy pop sound. The Flirts combined the classic 50s/60s girl group sound with the edge of contemporary sound of the day, punk. This song could just have easily been sung by the Ronettes as by the Flirts. That said, it is a great fun song, telling the typical story of love gone wrong. The song featured in the soundtrack was
Jukebox (Don't Put Another Dime)
.
Again, the soundtrack for the day covered the spectrum of the early 80s sound, from the Punk-influenced rock of the Plimsouls and the Payola$, to the art/pop of Sparks, the Punk/Pop of Bonnie Hayes, and the pop of the Flirts. Add the Psychedelic Furs, Modern English and Culture Club, and you one the best soundtracks of the 80s. You can pick up the soundtrack
here
for $12.99 from Amazon or
here
for the $9.99 purchase from CD Universe.