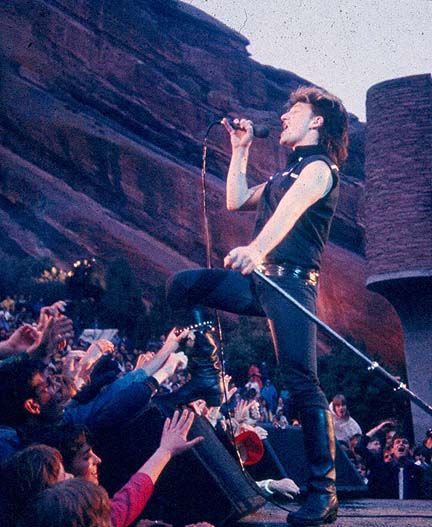 I was introduced to U2 by my little sister, Kim. She gave me my first U2 album as a gift, while I was in college all-consumed by the punk movement going on, and somehow missed the this great rock band. Four lads from Ireland, Bono, The Edge, Adam Clayton and Larry Mullin Jr., took the world by storm in the 80s, and it was most certainly the time they were creating their best music. In 1983, they recorded and released
Under A Blood Red Sky
, live concert footage shot at Red Rocks Amphitheatre in Colorado, just west of Denver. I was instantly a fan of Bono, whose booming throaty vocals were entrancing, and we were born just 10 days apart - we must be soulmates.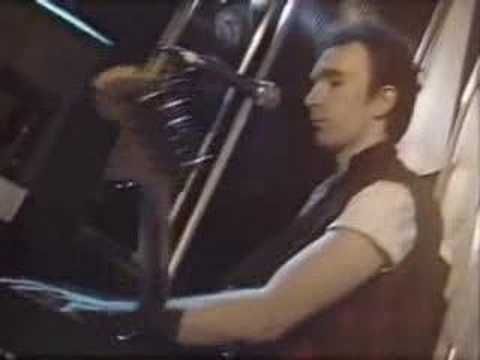 U2 was the supergroup of the 80s, for there were few who could even challenge them for the title. They hardly took a mistep during the decade, from the 1980 release of
Boy
, to the 1988 film
Rattle And Hum
. It was after that, however, that the band started to slip a bit, at least for me. But in their heyday, they were changing the face of music, and looked pretty smoking hot doing it. They were young, smart and successful, a certain recipe for amazing music.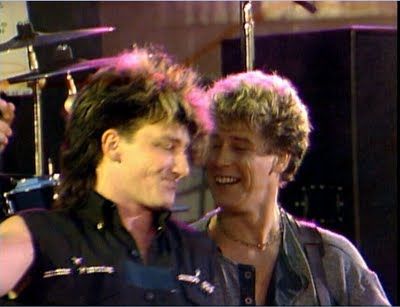 So, in keeping with the day, we shall start with the video for the song
New Year's Day
, a true stadium rocker, anthemic in nature, bombastic in style. From opening to close, the driving rhythms will cause any fan of rock to scream, hoping the song never ends.
Next we are looking at
Gloria
from the album
October
. This song is part all-out rocker, with a nod to the punk movement with the tempos and the angry nature. Then again, most great rock is angry, isn't it?
Then we have
I Will Follow
from the album
Boy
. Here the band plays with the tempos within the song, elongating sections while offering up staccato sections as well.
And, finally, we have
Sunday Bloody Sunday
from the album
War
. Now if you want to talk about songs being epic in nature, this one has to be used as a reference. huge and heady, the song speaks of revolution and the rights of the 'regular' people. And The Edge's signature riffs just identify this song in just a matter of the opening bar.
You can buy a digital download of the Red Rocks album on Amazon.com for just $7.92 by clicking
here
or you can order the DVD for just $16.99
here
.