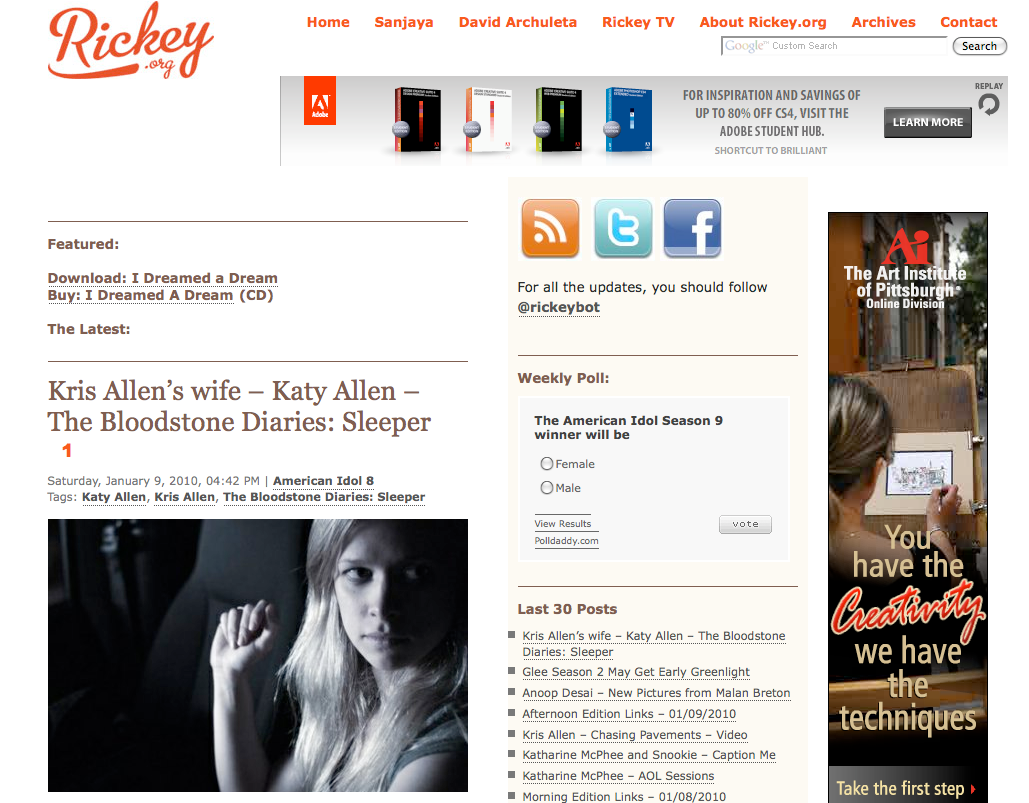 This week,
American Idol Season 9
debuts on Tuesday, January 12 on Fox. The show will begin with the audition rounds, this year kicking off with the Boston auditions. Like last year, my friend Rickey from
Rickey.Org
has asked me to write recaps of the performance shows, which normally don't start until the second week of February. I won't be recapping the auditions - I think there are way too many untalented people looking for their 15-minutes of fame, so I will start with the actual competition rounds.
Like last season, I plan to be writing them as the show is happening, giving my appraisal of the performances, and try to post them within 15-20 minutes of the completion of the show. This year, they will be posted to my blog, and Rickey will link to them on his AI Super-site as well. As Rickey posts the performances, I will try to set the links in the post as well. Hopefully, all will go smoothly.
To celebrate
AI9
starting this week, I offer you Jay Brannan's song
American Idol,
as posted by Jay himself on YouTube in January of 2007.