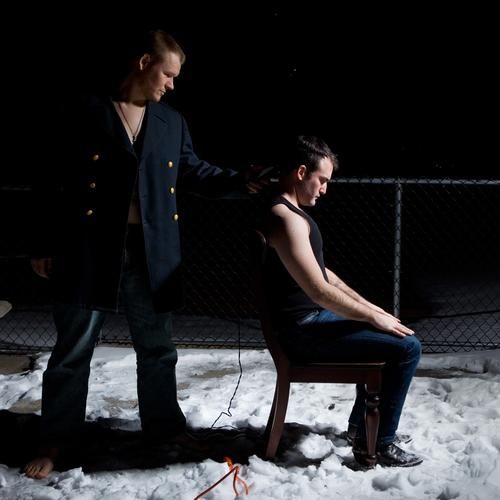 Archy & Mehitabel, Lee Waters and Alexander Horwitz pictured above, have released the single
Virginia
, and all the proceeds will be going to the Matthew Shepard Foundation. I was given the opportunity to get an early listen, and I loved this track right away. From the opening melancholia of Lee's amazing vocals, to the amazing piano work by Alexander, alternatively soft and sweet to bold and powerful. The chorale break, seemingly inspired by the French Baroque style, adds another layer, a new modulation.
Lee and Alexander have decided the proceeds for the single will be going to the
Matthew Shepard Foundation
, founded by Dennis and Judy Shepard in memory of their 21-year-old son, Matthew, who was murdered in an anti-gay hate crime in Wyoming in October 1998. Created to honor Matthew in a manner that was appropriate to his dreams, beliefs and aspirations, the Foundation seeks to "Replace Hate with Understanding, Compassion & Acceptance" through its varied education, outreach and advocacy programs. So, for the cost of 89¢, you can get an exceptional song, and support love, not hate. You can purchase it at LaLa, the link is
here
.