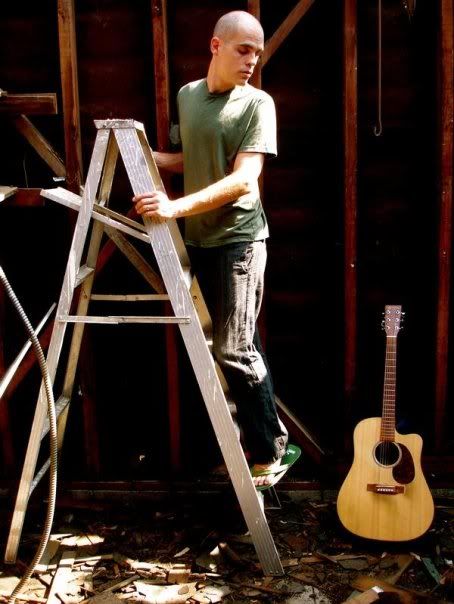 I am hoping to be seeing Christopher Dallman this year, but in the meanwhile, I get to watch tapes of live shows from the West Coast, when I am luck enough to find them. In December he had two shows, and I was lucky enough to catch one on the web. Theoretically, at least, I am going to see Christopher and singer/songwriter Aiden James perform in late Spring/early Summer when they bring their 'Double Trouble' tour to the East Coast.
The first clip is Christopher singing
Little Bit of Blue
from his excellent
Never Was
EP, one of two EPs he released this past fall. You can purchase it
here
.
Next up is
Over My Head
, the song behind his first official music video. It is also a song off his first album,
Race The Light
, my introduction to his music a few years ago that still leaves me breathless. You can purchase it
here
.
In the Fall, Christopher released a second EP,
Sad Britney
. On it, Christopher put his own spin on the songs of Britney Spears, including for the song
Gimme More
. You can purchase
Sad Britney
here
.
So I am excited to catch both artists live. I have seen Aiden on several occasions, including one night at the Tin Angel in Philadelphia. That show was released on CD, and you can purchase this great show
here
.