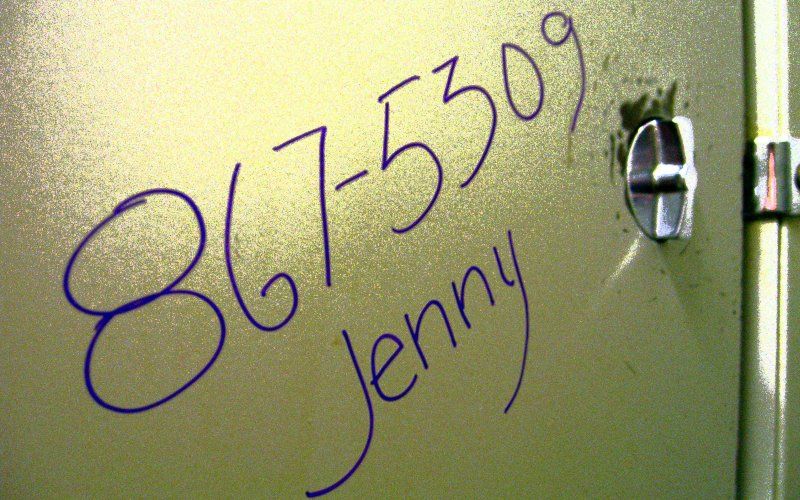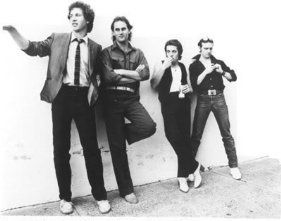 Another of the mistaken One Hot Wonders to grace the 80s were Tommy Tutone. The California-based band specialized in a blend of pop-rock and bar-band sounds that appealed to the public enough to make
867-5309/Jenny
a huge hit in 1982.
The band was lead singer Tommy Heath, guitarist Jim Keller, bassist Terry Nails and drummer Mickey Shine.
They began as Tommy & the Tutones, but later simplified the name to Tommy Tutone.
While many think of this as their one and only hit song, it seems that is not the truth. Two years before, they released
Angel Say No
, a fact I only know with the help of Wikipedia and YouTube. The song broke the Top 40, landing at #38 on the Billboard charts in 1980.
These two were the only songs the band had on the charts, and soon the band when through revisions. At this point, only lead singer Tommy Heath remains. For some time after
867-5309/Jenny
, Heath had made a living as a computer programmer in Oregon. He has since moved back to California and still tours using the Tommy Tutone name. Word on the street is the band has been signed by Spectra Records, and a new album is in the works. For more about the band, visit their official website
here
.