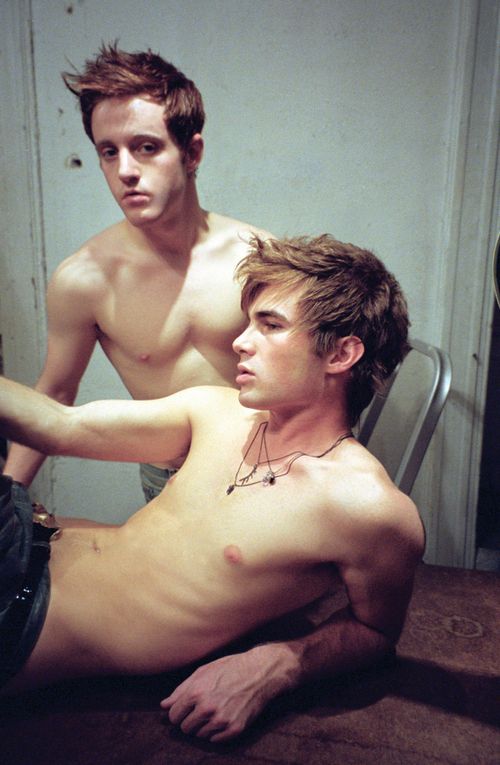 I have to admit, I don't know a tremendous amount about Dangerous Muse. I caught a link to their video, and was impressed on many levels. First, the song is really good. Second, they are really hot. And third, after looking around, they are openly gay. Wow, a trifecta of sorts, a real winning combination for me. Dangerous Muse are vocalist Mike Furey and Musician/Programmer Tom Napack, two handsome boys who met at Fordham University in New York City. They have perfected their electro-rock sound, a sleek and sexy delivery, and a video that is part Lady GaGa, part Bel Ami Studios. The song is
I Want It All
, the first single from the EP of the same name, released mid December.
In 2005, they released the first EP and single, both entitled
The Rejection
. The smoldering song with the driving beat is really interesting, for the video fleshes the lyrics out and makes it a story of a gay man wanting to dance with the girls at the club, but that's it. He no jerk, just not interested. Good for singer Furey and key-tarist Napack.
In 2006, they released the
Give Me Danger
EP. The six-song effort included the single
The Rejection
, and the other two tracks from the previous release, as well as the title track that truly reminded me of Depeche Mode geared for the dance floor, a little less dark but sweatier.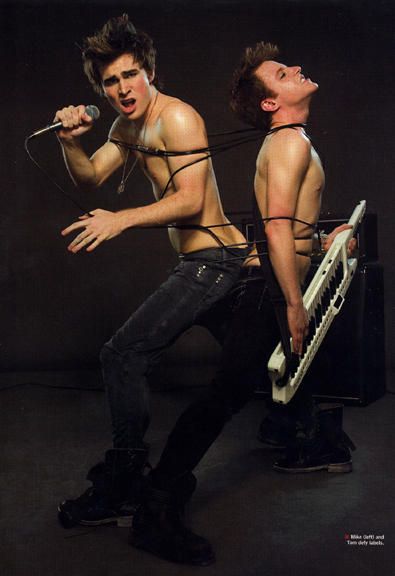 Not content to be pretty, successful, and signed by a major label, Furey and Napack have also joined H&M's Fashion Against AIDS campaign, and designed a t-shirt available for purchase. 25% of the sales price will be given to HIV/AIDS prevention projects of Designers against AIDS, UNFPA, MTVs Staying Alive Foundation and YouthAIDS. Great job, men! You can check out their website
here
, the latest release on iTunes
here
, or the smoking hot video for
I Want It All
on iTunes
here
.