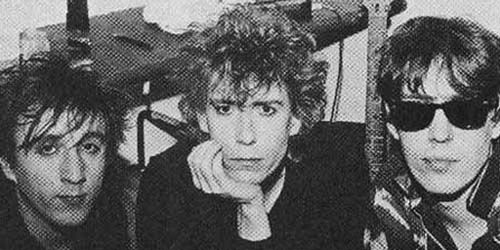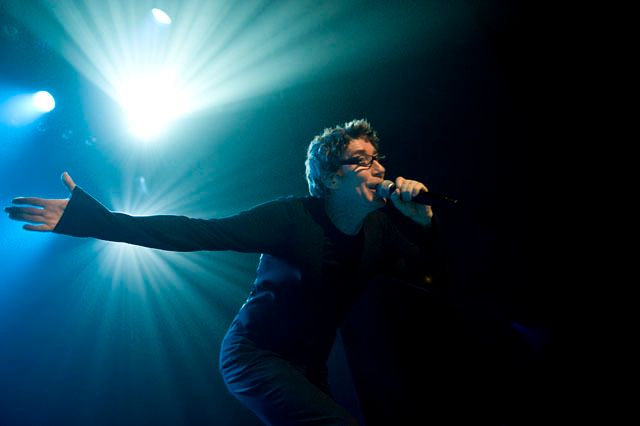 Yesterday, I brought us up for
Love My Way
, the single from the
Valley Girl
Soundtrack album. They followed that with the single
Heaven
, which made it to #4 on the College chart. Although a great song, it did mark a move toward a slightly softer, more pop sound for the band, while still maintaining their trademark sound. It was the first single off the 1984 album,
Mirror Moves
.
The second single was
The Ghost In You
, another strong song from the Furs. In fact, it shot up the College chart to add another #1 to their collection. The song also made it to #59 on the Billboard Hot 100 chart.
The first single off 1987's
Midnight To Midnight
was
Heartbreak Beat
, about as close to a dance song as you get with the Furs. Some hardcore fans were disappointed, but it sorta reminded me of some of the music
The Cure
had done, coming close to a pop-dance song, but with twists in the rhythms and and instrumentation.
In 1991, the Psychedelic Furs called it a day. The Butler brothers went on to start another band, Love Spit Love. The band had good success with the critics and moderate commercial success with two albums. They were asked to cover the
Smiths'
How Soon Is Now?
for the movie
The Craft
, which went on to be used as the theme song to the WB series,
Charmed
.
Om 2000, the Psychedelic Furs regrouped to put together a Greatest Hits Live album, as well as do a bit of touring. They still continue to tour today. You can find more about them at their official website
here
.