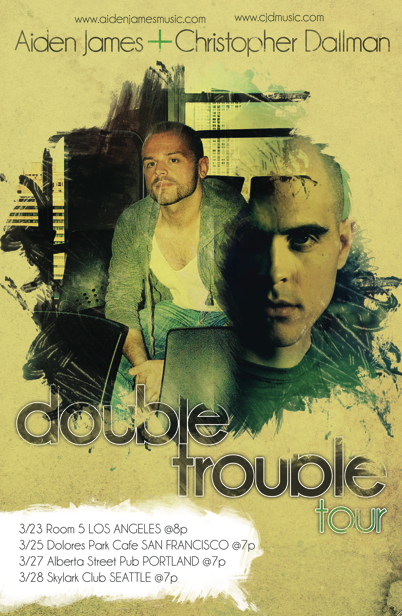 Two of my favorite musicians kicked off a West Coast tour last night in Los Angeles, and I am sad I was 3,000 miles away. My fingers are still crossed they will be coming my way sometime soon.
Christopher Dallman
and
Aiden James
have dates remaining in San Francisco, Portland and Seattle.
Christopher Dallman singing
Right On Time
Aiden James singing
Snapshot
If you are nearby, get the hell there and buy a ticket. You'd have to be crazy not to see these talented me perform live. If you do, report back, I'd love to hear what you thought!