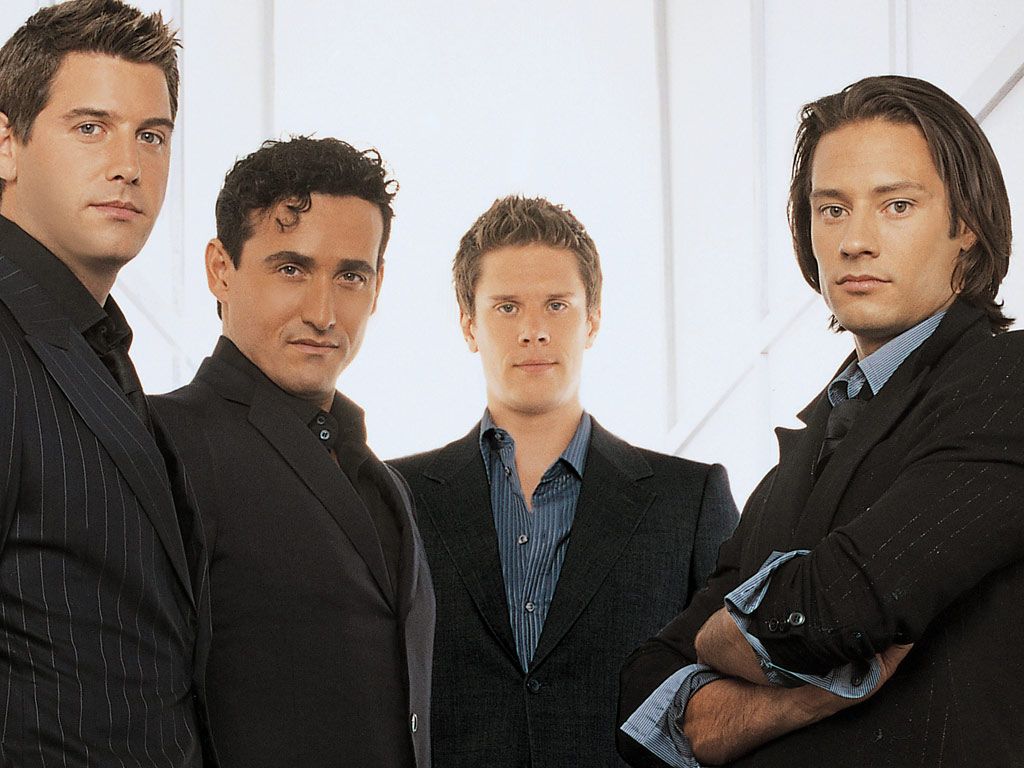 L to R: Sébastien Izambard, Carlos Marín, David Miller and Urs Bühler
Il Divo was formed om 2001 with the idea that classical singers taking on a combination of genres, from classical to pop, would sell, and they did. Il Divo are Spanish baritone, Carlos Marín; tenors Swiss Urs Bühler and American David Miller; and a French pop singer, Sébastien Izambard. Some referred to Il Divo as the first classical boyband. I figured they might be a pleasant way to wake up with Sunday morning.
Amazing Grace
is a song written by English clergyman John Newton in 1779, a Christian Hymn that went on to become a staple for churches and singers worldwide. Here is the song sung by Il Divo from a performance in Barcelona. Corrected: from a concert in Croatia.
Written by Canadian Leonard Cohen and released on an album in 1984,
Hallelujah
has gone on to be recorded by countless artists. When sung well, it is gorgeous; sung badly, and it is sheer torture. This performance is also from Barcelona. Corrected: from a concert in Croatia.
Adagio [in G Minor]
is a neo-baroque composition by Remo Giazotto first published in 1958, but in 2000 Lara Fabian wrote lyrics for release on her own album. So, with Giazotto's music and Fabian's lyrics, Il Divo close out this post from Barcelona. Corrected: from a concert in Croatia.
If you enjoyed these songs, you can purchase An Evening With Il Divo, Live in Barcelona from Amazon. If you would like the CD/DVD package, with both the music CD and the video DVD, click
here
. If you would prefer the MP3 download of the music only, you can purchase it for $10.99
here
. For the actual concert,
Il Divo: At The Coliseum
, click
here
. Either way, it is excellent, and you should be able to enjoy it in your own home. To find out more information, you can check out their official website
here
.