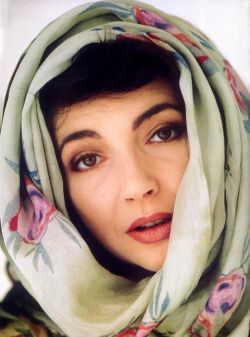 Discovered as a 16-year-old by Pink Floyd's David Gilmour, and by 1978 she had her first hit single, Wuthering Heights, thus becoming the first woman to have written and performed her song to reach the top spot on the British charts. Her big entrance into the American market was the 1985 release
Hounds of Love
, which gave her the one and only appearance in the US Top 40. That song was
Running Up That Hill
, with a quirky video that played non-stop on MTV when it used to have VJs [Video Jockeys] and still have 'music' in the title. The song reached #30 on the UP Pop chart.
All the subsequent releases from the album didn't make it to the chart, but the esoteric style and chameleon-like changes in her looks never let the public cozy up to her. She was also tough to categorize, being called everything from Neo-Punk to Art Rock. But her music was still incredibly good, including the song
Cloudbusting
, one of her truly memorable songs.
The title cut was another great song. She opened the door for many of the ladies who followed her, being taken serious as a smart and vibrant artist who could do more than stand there and sing pretty. She maintained an active involvement in the creation of her music, videos and live performances.
After the 1993 release of The Red Shoes, Bush stepped out of the business for many years, and raised her children. But she did finally return with the 2005 release
Aerial
, which made it to #3 in the UK, and #48 in the US. She is reported to be still writing music and interested in putting out another album. We can only hope. For more on Kate Bush, check out her official website
here
.