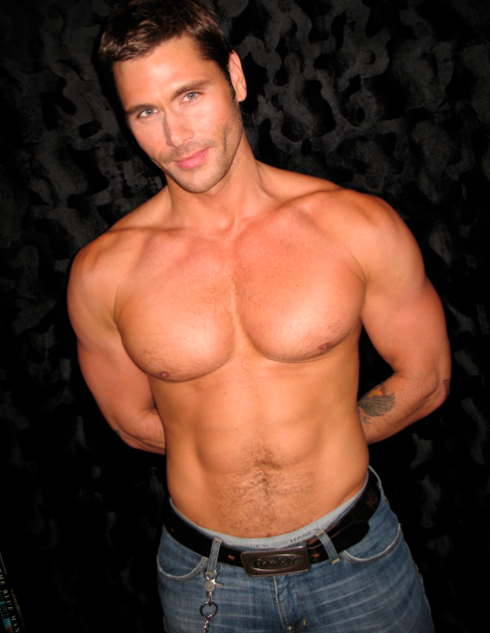 The stunningly good looking Jack Mackenroth is more than just a pretty face. He first came into the collective collective consciousness as a designer on season four of
Project Runway
, but he was also the first open gay HIV positive contestant on that show. After his appearance on the show, he appeared on camera in the sexy video for Telling On Trixie's
Orion's Light
. He stays rather fit and buff because he is also an athlete who has competed at and won at the Gay Games. Apparently, when he isn't busy designing clothing, working out, modeling, shooting commercials, or competing in the pool, Jack has quite the sense of humor. He recently posted this video of his own creation, doing his own take on
Flashdance (What A Feeling)
.
You can catch up with Jack on Twitter
here
, or check out his official website
here
. If you follow him on Twitter, you might catch him posting pictures like the following: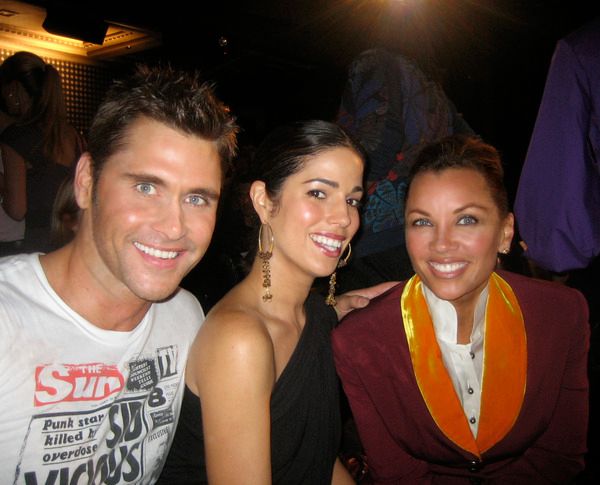 Jack with Ana Ortiz and Vanessa Williams from

Ugly Betty

.
Jack with skating star Johnny Weir.
Bravo's Andy Cohen, Jack and Tim Gunn.