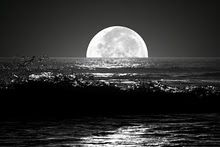 I'd like to welcome Kallie to the Soundtrack family. She hails from Colorado, and has her own blog,
Beware the Moxiesaurus
. There you can read about her "love of dinosaurs, fuzzy creatures, a full moon, pop punk, pineapple and police mysteries." Stop by and give her a big hug hello.
To welcome Kallie, I thought I would use the traditional greeting, a music video, this time out being one of my favorite Blondie songs,
Call Me
. The song was a hit in 1980, helped out by the inclusion in the soundtrack for the Richard Gere movie
American Gigolo
. Hard to believe that was 30 years ago.