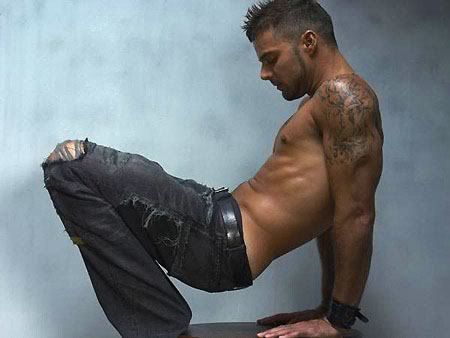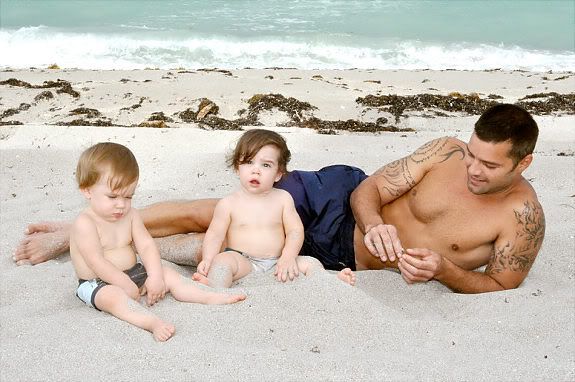 I would imagine I am going to be one of thousands of blogs who will be featuring Ricky Martin today. Some will be kind and celebratory, while others will be smug and unkind. Count me among the celebrating bloggers who are happy to welcome Ricky to the club, and grateful he felt confident enough in his own life to make the announcement now. I am going to run a few excepts from the personal statement found on his website. He started out talking about writing his memoirs, and needing to get to the truth of his life. Then it got disappointing, for the advice he was being given.
Many people told me: "Ricky it's not important", "it's not worth it", "all the years you've worked and everything you've built will collapse", "many people in the world are not ready to accept your truth, your reality, your nature". Because all this advice came from people who I love dearly, I decided to move on with my life not sharing with the world my entire truth. Allowing myself to be seduced by fear and insecurity became a self-fulfilling prophecy of sabotage. Today I take full responsibility for my decisions and my actions.
---
These years in silence and reflection made me stronger and reminded me that acceptance has to come from within and that this kind of truth gives me the power to conquer emotions I didn't even know existed.

What will happen from now on? It doesn't matter. I can only focus on what's happening to me in this moment. The word "happiness" takes on a new meaning for me as of today. It has been a very intense process. Every word that I write in this letter is born out of love, acceptance, detachment and real contentment. Writing this is a solid step towards my inner peace and vital part of my evolution.

I am proud to say that I am a fortunate homosexual man. I am very blessed to be who I am.

RM
That, my friends, was a well-thought and written coming out. It let the reader in on some of the pressures, and why he made the decision. I remember being there, and how frightened and alone I was. I was in college, surrounded by people, and still isolated. Of course I knew I was gay before I came out, but figuring how to do it was tough. And I didn't have packs of photographers following me everywhere. The honesty in his message, that is a beautiful and sexy thing. The smug and mean reaction by many when the news broke? Not pretty nor hot in the slightest. That said, welcome to the LGBT community, Ricky, and get used to it. We still seem to have a hard time sticking together and supporting one another. As loath as I am to admit it, as a group we tend to be reenacting Mart Crowley's
Boys In The Band
far more often than we are Craig Lucas'
Longtime Companion
. After seeing the disrespect of this and the coming out of Sean Hayes, I have to wonder why anyone would want to come out.
So here are some music videos done by the incomparable Ricky Martin. Indeed, I am a longtime fan, and it is just another reason to post some more videos. Enjoy.
Maria from 1995
Nobody Wants To Be Lonely from 2001
Jaleo from 2003