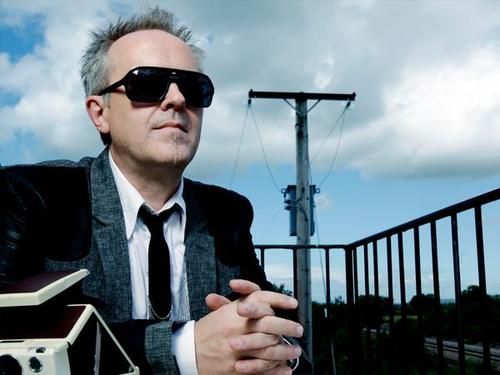 One of my favorite acts to see back in the 80s, Howard Jones was a great concert. As I just mentioned his new single yesterday and ordered his new album, I have been in a Howard kinda mood, so I thought I would give you a Friday Night Party with some Howard Jones live. So crank the volume up, and take back the 80s! The first clip is a recent show with Ringo Starr playing the drums for Howard as he sings one of his first hit songs,
Things Can Only Get Better
.
In this next clip, we have him singing
Hide & Seek
at Wembley Arena from the
Live Aid
concert in 1985.
Live Aid
was such a huge show, and it was great Howard got some air time during it. I was happy!
Another of my favorite songs is
Like To Get To Know You Well.
This clips is from 2007 when Howard appeared on Swedish Television for reasons of which I have no clue. All I know is when the announcer is speaking at the beginning, I could not take my eyes off her breasts. That said, Howard is looking good once he takes to the stage.
I know I saw him at least twice on this tour, because I remember the costume. This was the
Dreams Into Action
Tour in 1985. The clip is from
Montreux Rock & Pop Festival
taking place in Switzerland. The song, Life In One Day, was a huge hit for Howard, and one he always delivered in concert. God, I loved his hair! I was jealous, and I had some pretty big hair of my own.
For more on Howard, check out his official website
here
. And you can check out my post on his latest single
here
.