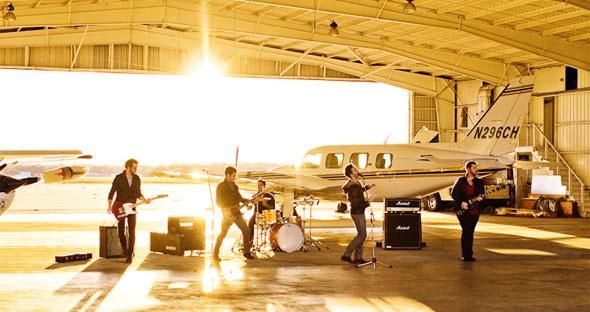 They are a five-member power Alternative Rock band based in Los Angeles. They have played with +44, We The Kings, All Time Low, Hoobastank, Metro Station, Bamboozle, Warped Tour and others. In 2007, they were named to Alternative Press Magazine's top 8 unsigned acts in the US. Their first album,
Jetset Trends
, helped the band become the top selling unsigned artist on Smartpunk.com in 2007. They have had over 1.5 million plays on MySpace. And today, they have released a new self-titled EP, available on iTunes. And you can get it
here
.
Say It Twice
are guitarist Matt Eustace, singer/pianist John Schaefer, drummer Phillip Derochemont, bassist Carlos Cacciamani and guitarist Matt Farmer. The EP was produced by John Paul Wisner, who has worked with some of the top rock bands out there today. I really like this band, and think this should be on my radio. They avoid the EMO clichés prevalent today in order to get to their emotions. They remind me of some of my favorite bands from the late 80s/early 90s, who managed to take a genre and make their own sound and put their signature on it. Their style and sound are defined, and coupled with strong musicianship and smart lyrics,
Say It Twice
are certainly a band to keep an eye on.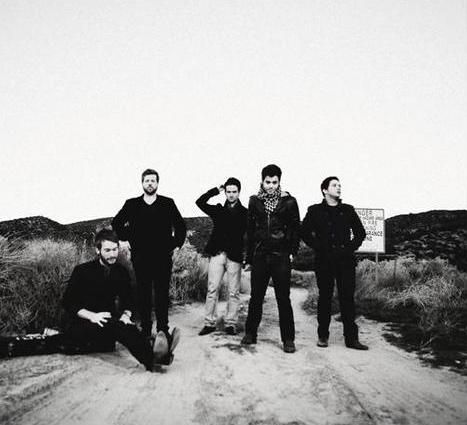 The EP opens with
The Road You Know
, a song with driving guitars and an undeniable hook. Scheduled to be the first single, the video is in the works, and should be released soon. I think it is my favorite track. They follow that with
Love Learn
, which takes a percussion-intensive beat to a crescendo with fine style.
Speed of the Drum
deceptively leads off with a few bars of piano, quickly adding in the drums and guitar to add a nice layered punch.
Getaway
is the fourth track, and you can listen to a live performance of it below. The EP ends with
Lies
, another track I really like. The layered chorus helps the song build nicely before a nuanced conclusion. This completes all five songs, and I like them all.
This is a follow up to
Jetset Trends
, the 2007 release which put the band on the map with the online success. The new music shows a growth and maturity, a tighter focus on the sound. They signed with Authentik Artists, on board to promote the artists. But making music like this, the band is doing a fine job promoting themselves. If you like your rock served with a touch of pop sensibilities, you need to listen to the new music. You can check them out on MySpace
here
, or on PureVolume
here
. Check out the music, go to iTunes and
buy it
, and then sign on to Twitter and tell them how much you enjoy it. You can find them
here
. And once the video for The Road You Know is released, I'll hope to post it!