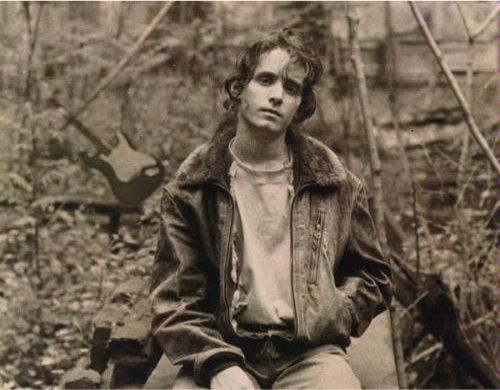 With a self-titled debut album in 1986, Robbie Nevil broke onto the music scene with a bit bang in the for a a single that took him to #2 on the Billboard Pop chart,
C'est La Vie
. The Los Angeles native had been playing in band in the late 70s and early 80s, as well as writing music that was covered by groups like the Pointer Sisters, El Debarge and Earth, Wind & Fire. But the single, with it's hooky chorus and sexy drive, flew up the charts and made him an artist to keep an eye on. And like his music, I thought Robbie was a sexy beast.
The second single,
Dominoes
, also broke into the Top 20 with a #14 on the Pop chart, as well as making inroads on the Dance charts and in the clubs across the country.
Wot's It To Ya
was the third single, and it to made it on to the charts, topping out at #10 on the Billboard Pop chart. It was another song with a catchy chorus that hooked listeners and the more it played on the radio, the more it sold.
Being busy as a songwriter and producer for other artist's, Nevil had a four-year wait before his next album,
A Place Like This
. The first single, out in 1989 prior to the album release, went to #34 on the Pop chart, somewhat disappointing after the Top 20 feast from the first album.
Back on Holiday
didn't have the legs of the other songs, but still did decently. The landscape of music was changing, ushering in the Seattle-based grunge of Nirvana and Pearl Jam, leaving the slick pop of Nevil behind.
Just Like You
was the second release from the third album,
Day 1
. The 1991 release knocked on the door of the Top 20, coming up to #25, and marked the last time Nevil was on the charts.
Since then, Nevil has been working as a songwriter, producer and musician for some of the top acts in the business. As well as working with the top pop acts like Destiny's Child, he started working with Disney acts like High School Musical, as well as artists Destiny's Child, David Archuleta and Jordin Sparks. However,
C'est La Vie
remains one of my favorites from that period of music.