I was drawn back to the music of Eva Cassidy when I received word on Sunday that my cousin's husband had passed. In fact, rather than meeting my friend Tom Goss for dinner, or writing my review of American Idol tonight, I am in Philadelphia attending Jackie DePre's funeral. He had been battling cancer for some time, but that did not lessen the blow. And knowing the loss Margie feels, knowing the man she had spent the last decades with is no longer here to share her life and her space, it is just heartbreaking. And I will admit that as I grow older, my thoughts on the matter have changed. There was a time when I would have railed in anger, and now I have more acceptance, as well as an awareness of my own mortality. But what does all this mean? Seems to me, it's time to crank up the Eva Cassidy.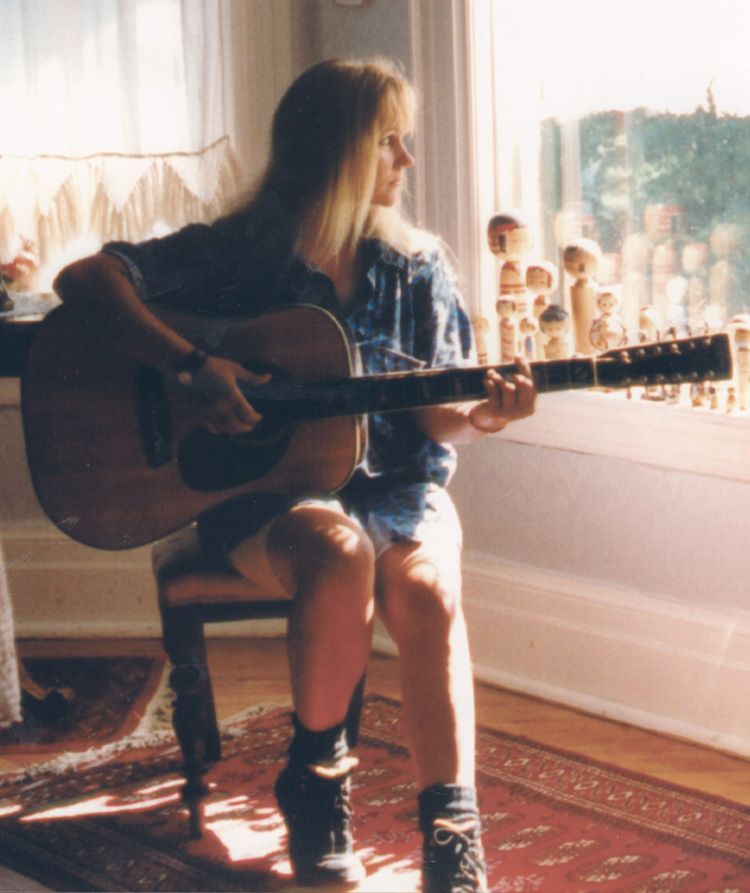 Cassidy was a singer and musician from Bowie, Maryland, who achieved some success on the Washington, DC circuit. In the mid-80s, she was working with some bands and doing studio work in DC. Soon her talent was recognized, and she started playing with the Eva Cassidy Band. Her interesting and jazzy take on some standards, applying her gorgeous voice with an aching behind the phrasing and the very emotion of each song. She put out a duet album in 1992 with musician Chuck Brown called
The Other Side
, which included a version of the Harold Arlen and E.Y. Harburg song,
Over The Rainbow
.
In January 1996, the material for a live album was recorded at a club in DC,
Live From Blues Alley
. A friend was at the show, and recorded it with a camcorder, and a compilation of those tapes were edited together to make a DVD,
Eva Cassidy Sings
, and all the clips used in this post are from that DVD, including this haunting and gorgeous cover of
Autumn Leaves
, the classic song by Joseph Kosma, Johnny Mercer and Jacques Prévert.
In the summer of that year, Cassidy noticed some pain in her hip, but wrote it off to the trials and trevails of an itinerant musician. No amount of rest seemed to help with the pain, so she went to see a doctor. During this period, she continued to play shows, and play songs like
Time After Time
, the brilliant and touching song by Cyndi Lauper and Rob Hyman (of the band
The Hooters
).
The test results came back, and it was not good. In 1993, Cassidy had a malignant mole removed from her back. The results showed the melanoma from the mole had invaded her body, and was not given long to live. She played her last public performance in September, and on November 2, at the age of 33, Cassidy passed away. But she left the world with a rich legacy of music, including this version of the Curtis Mayfield song
People Get Ready
.
In 1998, a compilation of tracks recorded was put together. The album, called Songbird, was released and sales were languid at best. Then, in 2000, a show on the BBC played one of the tracks and within weeks, sales of the album topped 100,000. Around Christmas, the UK show
Top of the Pops 2
played the video from the Blues Alley DVD for
Over The Rainbow
, and it quickly became the most requested video ever on BBC2. In 2002, skater Michelle Kwan utilized Cassidy's recording of Sting's
Fields of Gold
for her Winter Olympic Gala performance, exposing more to Eva's music. Soon, the whole world was talking about and purchasing her music. While the story is incredible and reminds us all of the incredible loose grip we have no life, it is also a victory when the artistry of a great singer can be celebrated no matter how humbler her career might been, much like many of the artists we follow here on this blog. All it takes is the right song played at the right time on the radio, and a mark can be left forever. And why despite the inherent melancholia of Eva's recordings, they enable us to remember the incredible life and gift she left to us all. There is a
website
put together and maintained by her family where you can learn more about the woman, and be directed where to buy her music. To life, everyone!