Sammi Garett and Derek Nicoletto
I just got a press release about the upcoming release from
Derek & the Darling
, the exciting new group featuring the always exciting Derek Nicoletto and the beautiful Sammi Garett. I became a fan of Derek when he was with
Telling On Trixie
, the rock band with strength, heart and smarts. Derek's soaring vocals on
Orion's Light
and
Halfway Back To Sane
drew me in, and the musicianship of the boys kept me happy. But those days are now over, and Derek has teamed up with Sammi to bring new thrills.
"It's a gritty electric popsicle," says Derek Nicoletto, one half of the New York City-based

Derek and the Darling

, describing his band's sound. "It's electric/indie/pop/rock," smirks Sammi Garett, the other half. "That's a mouthful. Huh?" Hoping that this gritty electric popsicle generates a lot of mouthfuls, the duo (which is rounded out to a fourpiece live) is gearing up for the debut of their EP

Rockface

on April 27, 2010 via 7 Trick Pony Records. In celebration of its release, they have also set a party in NYC on Thursday, May 6th at Bowery Electric (327 Bowery, NYC) at 9:00pm.

No strangers to the stage, both Derek and Sammi decided to start the band not in the typical locations like at a concert or through Craigslist or even during a drunken night in a basement. They met while performing comedy at the acclaimed

Upright Citizens Brigade

(UCB), the improvisation school founded by a troupe of comedians including SNL and Comedy Central alumni Amy Poehler and Matt Besser. Noticing that not only did their chemistry click, but their voices as well, they uncovered a musical need that they both had unfulfilled. "The timing was right," explains Derek. "I had just ended my former band

Telling on Trixie

and looking to start fresh. Sammi had just graduated from Berklee College of Music and wanted a fresh start too. After some musically-inspired scene work at UCB, we realized we both were in the market to start a new band. It was incredibly organic." Adds Sammi, "The stars aligned, Derek and I met, and I found my musical soul mate."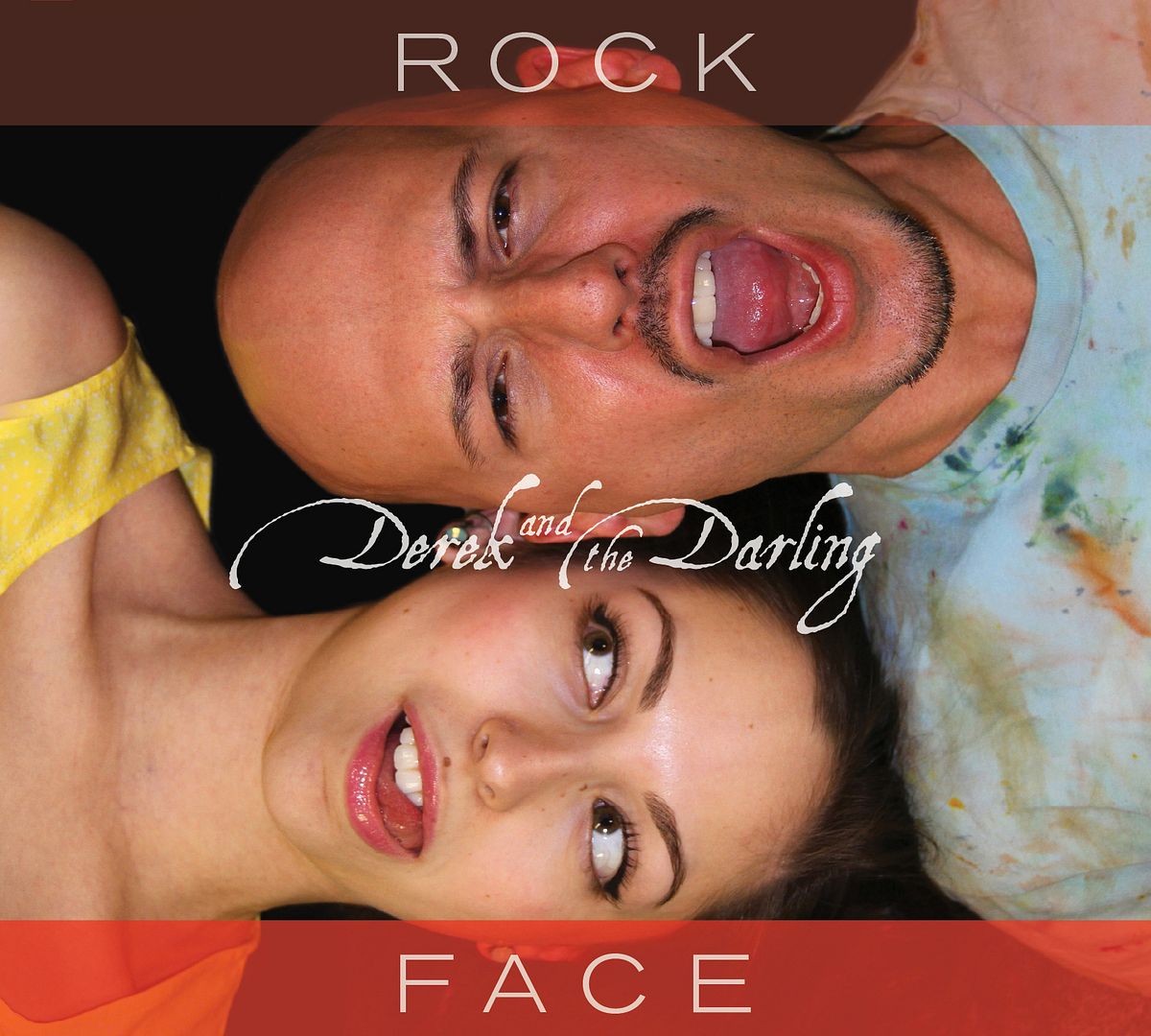 Produced by Jamie Siegel (Taking Back Sunday, Kid Cudi, The Roots), DATD combines big melodic hooks with driving rock rhythms and electronic beats on

Rockface

. From the big anthemic kickoff of

Hustler with a Rescue Plan

to the propulsive midtempo rhythm of

Suddenly

to the sweet ballad

Alabaster Sky

, the EP displays the different facets of the band without losing any of its cohesion. "Each song exudes unique qualities," comments Sammi. "They have a different vibe, a different feel, each telling a different story. But all of the songs have a common thread that weaves them together." Adds Derek, "It's nonstop comedy when we're not actually recording or in the midst of creating a song. Sammi and I were so goofy and during our sessions that our producer Jamie texted me after getting home one night, saying he was going to go on a 'Xanax drip'." Adding some extra oomph,

Taking Back Sunday

bassist Matt Rubano makes a cameo on the propulsive track

You

. Continues Derek, "We really wanted a driving bass line and invited Matt to add his touch. As expected, his playing really made the song kick."

Rockface will be released on April 27, 2010 on 7 Trick Pony Records and

Derek and the Darling

are planning late Spring and Summer tour dates. "I've placed a lot of stock in Sammi," says Derek, looking toward the future. "I hope she doesn't end up some crack-addicted rock whore... unless that helps the band succeed, of course."
You can check them out on MySpace
here
, and listen to
Hustler With A Rescue Plan
, the first single. You can also find them on FaceBook
here
, and Twitter
here
.