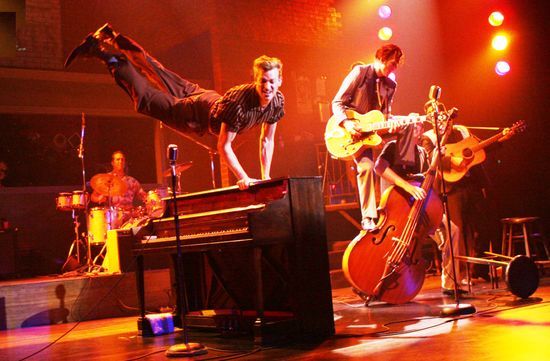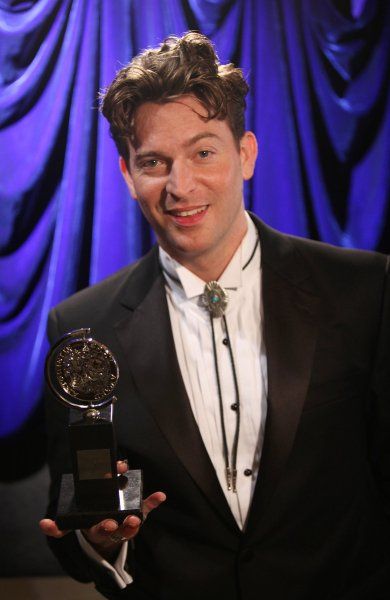 Last night, the talented and gorgeous Levi Kreis won the Tony Award for Best Featured Actor in a Musical. There was all kinds of cheering and fist-pumping in front of my television, just so pleased his amazing performance was recognized. But before Levi took to the Broadway stage, I knew him as a recording artist, with some amazing music. I have four album, to my knowledge the complete collection. Starting with
One of the Ones
in 2005, I also have the 2006 release,
The Gospel According to Levi
, 2007's
Bygones
, and, finally, 2009's
Where I Belong
. All are excellent, capturing Kreis' roots in R & B, the blues and pop. If you are in the mood to treat yourself, purchase the latest from iTunes
here
. Or you can go for his debut, which included the song
Hardly A Hero
, which was included on the soundtrack to
Kiss The Bride
. You can find the album on iTunes
here
.
On top of all else, I can now say that this past March, I was privileged to see a performance of
Million Dollar Quartet
while it was in previews, and witness the amazing performance by Kreis. Afterwords, I had my picture taken with a Tony Award winning actor! If you get a chance, I highly recommend you get your ticket and go soon. I have no idea how much longer Levi will be in the show, but I certainly hope he can get back to his own music, which I love. I really want to see him performing that live! For more on Levi Kreis, check out his website
here
. Or you can check out any number of posts I have made here about his music, including
here
and
here
.