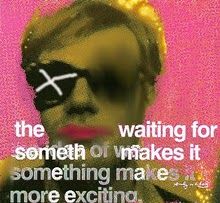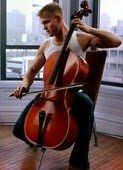 Left to right: Waiting for John & Cello Josh.
I would like to welcome two new followers to the blog, Waiting For John & CelloJosh. Waiting for John is a blogger who has his own blog
here
. It is written by Tristram Spencer, an interesting guy with a very different perspective on life. Cello Josh is a Philadelphia-based cellist who works at a lawfirm in Philly, and playing with the Philadelphia Orchestra when needed. Both seem to like music, which should be needed here at this blog.
In what is now a tradition here at Soundtrack to my Day, I offer up a video to introduce the new followers to everyone already here. So today I chose the textured layers of Vermonter Gregory Douglass singing
Hang Around
.