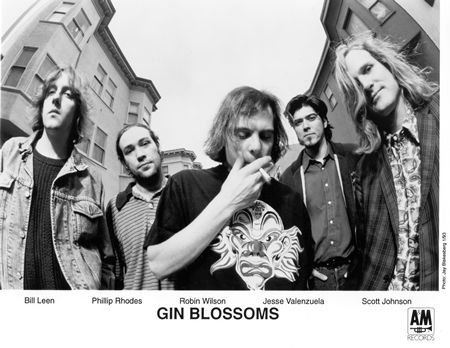 Yesterday we learned the group had a bit of a rough road to put out their first album,
New Miserable Experience
, including the release of a founding member and songwriter Doug Hopkins. It didn't stop the band from moving forward, not even when Hopkins took his own life just as the band was making a name for itself with this album.
Found Out About You
was another song written by the late Hopkins, and also scored big with the audience and radio. It hit #1 on the Mondern Rock chart, and #25 on the Modern Top 100.
The last single from the album was
Allison Road
. It was an uptempo number that was both reflective and nostalgic, yet not filled with melancholy.
New Miserable Experience
was a huge success, claiming quadruple Platinum status in sales. The follow-up album also saw success, being certified platinum after the 1996 release. By the end of 1997, however, the wear and tear of life in the band showed signs of wear on the boys, and they went into a hiatus. It last until 2002 when they reformed to do some touring, as well as work on new music. They continue to play together today. You can check them out on the web
here
.