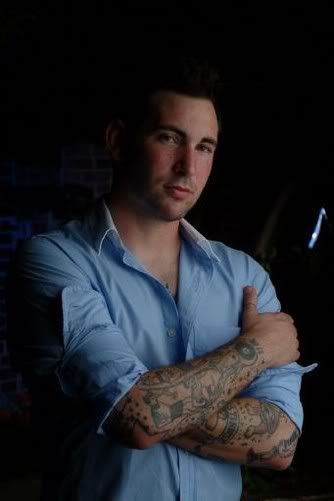 Left: Eric Himan. Right: Andy Moore.
To cool out on this Sunday morning, I thought I'd draft the help of two incredible singer/songwriters, Eric Himan and Andy Moore. They recently played a show together in Pittsburgh, Pennsylvania, and I am a little jealous. See, they were supposed to play together in Phillie the last time I say Eric, but Andy couldn't make it. However, Eric played the show himself, and made up for it with just an excellent show. I first became aware of Andy when she played at an early show of Eric's, and have been a fan ever since.I have both her albums, and would rush out to get another. This morning, the first song we shall watch is Eric's
We Are The Same
, from the album
Resonate
.
Individually, they have amazing voices, but together, they are magic. This is
I Don't Wait Well
from Eric's album
Everywhere All At Once
.
Eric was kind enough to play guitar with Andy for the song
Room To Grow
from Andy's album
Shifting
.
For more about Eric Himan, click
here
. For more about Andy Moore, click
here
.