Ed Kowalczyk, Chad Taylor, Patrick Dahlheimer and Chad Gracey first started playing together in school in York, Pennsylvania, in the 80s, and were together for more than 20 years before deciding to end the group in rather turbulent fashion last year, declaring the proposed hiatus was in fact a break up, although Taylor, Dahlheimer and Gracey seemed to want to focus the blame on Kowalczyk, who seemed to be the creative center for much of the time the band was together.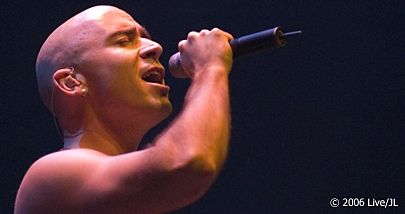 Right out of the gate, their heavy and intense alternative rock sound seemed to resonate with the buying public, as their debut album,
Mental Jewelry
, secured the level of platinum. But those numbers skyrocketed with the second album,
Throwing Copper
, which earned 8 x platinum level of sales on the strength of some amazing singles. The second was
I Alone
, released in 1994.
Next up was one of my favorite songs,
Lightning Crashes
. The intensity of the performances is incredible, and this is when I developed a huge crush on lead singer Kowalczyk. While there have been many interpretations of the lyrics, Kowalczyk himself says it is not about death, but more about the renewal of life and hope, as in life, when there is loss, at that same time, there is a baby being born elsewhere.
Another 1995 release was
All Over You
. Kowalczyk often wrote about the varying forms of love, be it love lost, found, or the struggle in between. This performance of the song is from the 1995
MTV Unplugged
show they did.
The second release from the third album,
Secret Samadhi
, was the amazing song,
Freaks
. The song focuses on the intolerance Kowalczyk perceived to be rife in the world.
Ed Kowalczyk is set to release his solo album, Alive, next month. I look forward to hearing it.