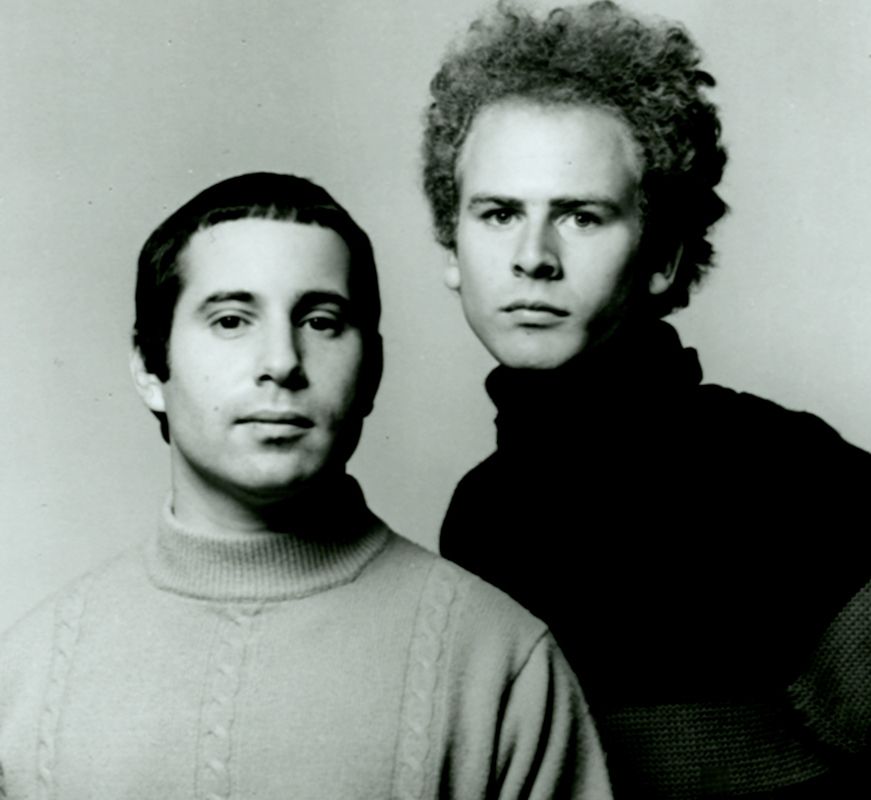 Paul Simon and Art Garfunkel reunited for a free concert in New York City's Central Park on September 19, 1981, after having split up the highly successful collaboration in 1970. Friends since grade school in Queens, New York, they started performing together as a duo while still in high school. At first they used stage names, referring to themselves as Tom & Jerry, making their first professional recording in 1957. Having met with little success in the music business, they went their separate ways to college. By 1963, they were back together and taking part of the vibrant folk scene in Greenwich Village under their own names, and were signed by Columbia Records. They recorded and released their first album in 1964, only to break up shortly thereafter, when Simon went to England, where he recorded some solo stuff. There he learned of the delayed success of Simon & Garfunkel in the US. The producer of the album had remixed the folk sound to add a more electric sound, making the folk-rock sound come to success. The song was
Sound of Silence
, and it hit #1 on the charts in January of 1966.
Homeward Bound
was the first release off the
Parsley, Sage, Rosemary & Thyme
album. The song was clearly folk, while the instrumentation On the heels of the their new success, 1966 was turning out to be a big year for them.
Homeward Bound
went to #5 on the US Pop chart.
In 1968, they had success with a traditional English ballad,
Scarborough Fair
, the date of which is unknown. But many thought it was based on a 17th Century Scottish ballad. Nonetheless, it was in the folk tradition to take on traditional music. Used in the soundtrack to the movie
The Graduate
, the made it to #11 on the Pop chart.
The Graduate
featured another sang that became a strong part of the Pop Culture lexicon.
Mrs. Robinson
shot up the charts, landing at #1 on the Pop chart. The song went on to earn the Grammy Award as Record of the Year.
The next single was released in 1969 and again earned them at Top 10 single, coming in at #7 on the Pop chart.
The Boxer
was more an anthem, huge in sound and meaning.
Following the incredible success of the Bridge Over Troubled Water album and single, the pressures of being Simon & Garfunkel seemed to take its toll on the duo. By the end of 1970, the collaboration was ended. However, the record label put out a
Greatest Hits
collection, with some of the biggest songs of the 60s, as well as some new music. Returning to their folk roots, the song America showed the simplicity as well the beauty of their music and harmonies. While it was far from their most success track with sales, it remains a strong point of their time together.
In the last 40 years, Simon & Garfunkel have reunited for tours and special appearances. One of those was the free concert in Central Park in 1981, where all of these videos were taken. For more information about Simon & Garfunkel, check out their official website
here
.