This was originally posted on November 13, 2009. Since I am on the run this weekend, I thought I would try to offer up this post.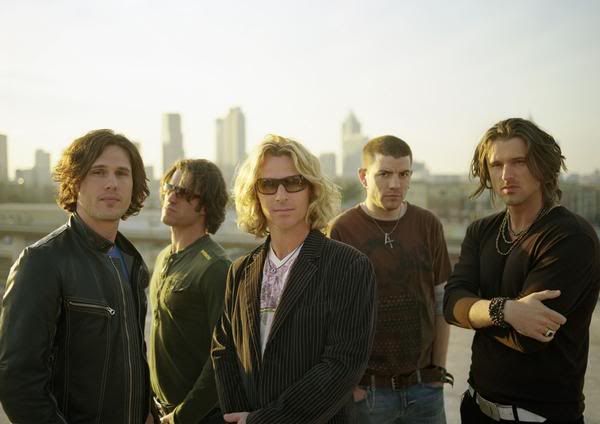 It's the weekend, time to rock! My fondness for @Collective_Soul extends beyond Twitter, as I do have most of their albums, including
7even Year Itch
, the greatest hits set, covering 1994-2001. The band consists of Ed Roland, Ed Roland, Dean Roland, Joel Kosche, Will Turpin, and Cheney Brannon. The 13-song album included six #1 and two #2 singles from the US Mainstream Rock charts, as well as 2 previously unreleased songs. It has many of my favorites on it, and now seems like a time to share. I love it when the boys rock it out, like in
Shine
, which I blogged out earlier, both the Collective Soul version and the one by Dolly Parton. Give me a song with multiple guitars, a blaring bass and driving drums, and I am happy. One such song is
Why Pt 2
, a 2001 single, the first from
Blender
.
Why Pt 2
Tino | MySpace Video
And there is
Heavy
, from the 1999 release,
Dosage
. Heavy had a more industrial sound, a crisp and tight sound driven by the hard edged guitars and drums.
Watch Collective Soul Heavy in Autos & Vehicles | View More Free Videos Online at Veoh.com
Another of my favorites is
Better Now
, released in 2005 a few years after
7even Year Itch
. It is a pop/rock song with a harder edge, and some fantastic guitars.
Better Now
Jiff | MySpace Video
And, of course, there is the amazing vocals from Ed Roland, this brilliant rich voice never failing to use the music as an anchor, yet scale new heights. To catch up more with Collective Soul, visit their website
here
, or add them on Twitter
here
.