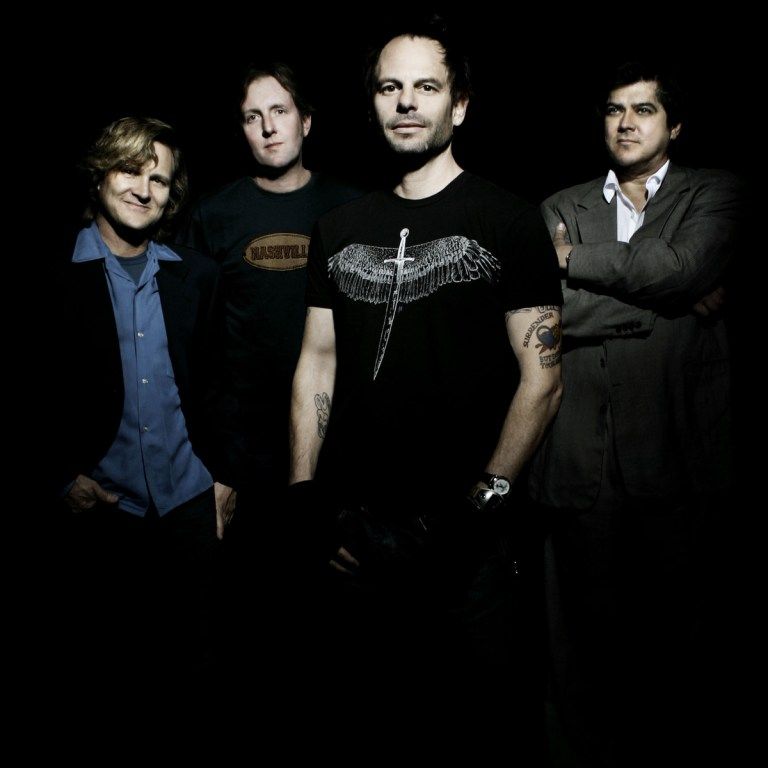 In the late 80s, a group of boys in Tempe, Arizona, came together to play some music. Their reputation in the area grew, and they put out an independent album in 1989. With the regional success, the Gin Blossoms caught the attention of the record labels, and soon signed with A&M. At the time, the band was Bill Leen on bass, Phillip Rhodes on percussion and drums, Jesse Valenzuela playing guitars and mandolin, Robin Wilson strumming the acoustic guitar and providing vocals, and Doug Hopkins on guitar. By 1992, they were near completion of their first full-length album, when the drinking problem of Hopkins, who did much of the writing for the band, began to interfere with the project. The decision made [more by the label than the band themselves] was to let go of Hopkins. They hired Scott Johnson to replace him, and completed work on
New Miserable Experience
which was released in August of 1992.
The third single from the album was
Hey Jealousy
, a song that took off on the radio, practically defining the rise of the alt.rock sound melding with pop music. It not only went to #4 on the Mainstream Rock chart, it also went to #25 on the Pop chart. The song was written by their former bandmate Hopkins, whose own career was failing as the career of the band took off.
They followed that success with the ballad
Until I Fall Away
in 1994. Simple and haunting, the story of love-gone-wrong is classic, and made this a special song. It was #13 on the Top 40 chart, and the same on the Modern Rock chart. But before he could see the continued success, Hopkins, who had been battling his demons, lost that war when he took his own life.
More on the Gin Blossoms tomorrow.