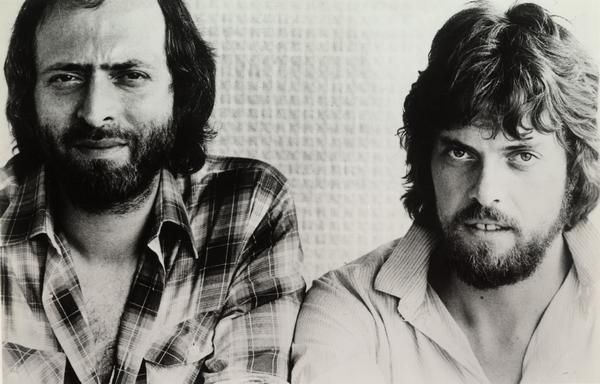 Left: Woolfson, right: Parsons
I was sent a release about the latest single from Alan Parsons, and I have admit I just smiled. Eric Woolfson and Alan Parsons were cornerstones of British prog-rock in the 70s and 80s, before disbanding the Alan Parsons Project in 1990. Their work was innovative and melodic, and Parsons latest release,
All Our Yesterdays
, continues the tradition. The music starts out evocative, complex with a haunting lilt of the guitar. Lyrically, the song is the work of a man who has lived a life, one full and rich, with none of the 'pie in the sky' thoughts of a young man reaching for the sky.
It brought me back to 1982, my final year of college and the hit song
Eye In The Sky
. The song reached #3 on the US Hot 100 chart, with a haunting melody under a simple vocal, the overall effect was a song incredibly easy to listen to and love.
All Our Yesterdays
is accompanied by an instrumental track, rich with guitar and percussion.
Alpha Centauri
is rich in the tradition of the progressive rock music I knew, of the Alan Parsons Project, Emerson, Lake & Palmer, and others. You can check it out below. To purchase the tracks, check them on iTunes
here
.