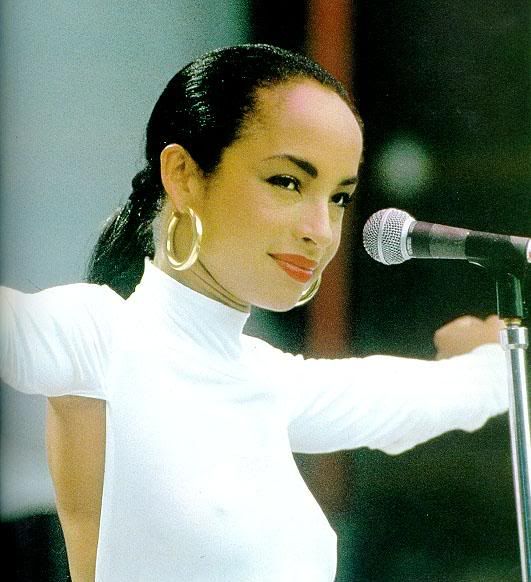 Sade
has been long overdue here on the blog, and then I heard from both @xolondon and @wondermann5 that the band is putting out a new CD next year, a full decade since the last release. Well, color me giddy, because that is fantastic news! So I will run a three-part series for Sade as a Thanksgiving special over the next few nights.
Despite what many might think, Sade [pronounced shah-DAY] were a group consisting of singer Sade Adu, guitarist and sax player Stuart Matthewman, bassist Paul Spencer Denman, keyboardist Andrew Hale, and drummer Paul Anthony Cook, who left the band in 1984. Once Cook left, the band stood strong together to this day, adding additional musicians when touring, and bringing in studio musicians for recording. In 1982, Adu, Metthewman, Spencer and Hale were part of a Latin soul band named
Pride
, and formed a side band, along with Cook, moving in a different musical direction. What they wanted to do was a fusion of jazz, pop, r & b, and an inherent sensuality, and they soon left Pride to strike out on their own, writing their own music to put their own stylistic imprint on the music business.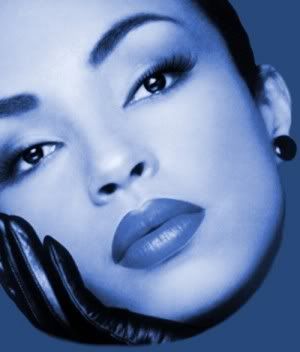 In 1984,
Diamond Life
was released, as was the first single.
Your Love Is King
introduced the world to the sultry voice of Sade Adu, as well at the amazing sound of the band.
The final single off
Diamond Life
cemented the bands place in music.
Smooth Operator
soared on the charts, hitting #5 on the Billboard Hot 100, the US R & B chart, and #1 on the Adult Contemporary chart.
In 1985,
Sade
released
Promise
. The album followed through on the promise of
Smooth Operator
, landing in the #1 position on the Billboard Top 200 album chart. The first single,
The Sweetest Taboo
, topped the Adult Contemporary charts, was #5 on the Billboard Top 100, and #3 on the R & B chart.
Also in 1985, Sade Adu was cast to appear in
Absolute Beginners
, Julian Temple's ode to the Mod Generation staring some of the coolest names of the 80ss, including David Bowie. She played singer Athene Duncannon, and sang the song
Killer Blow
. By the way, if you love the 80s and haven't seen this movie, rent or buy it right away!
For more information about Sade, I will have more coming in the series. I am truly looking forward to the release of
Soldier of Love
on February 8, 2010. You can also check out the official website
here
.