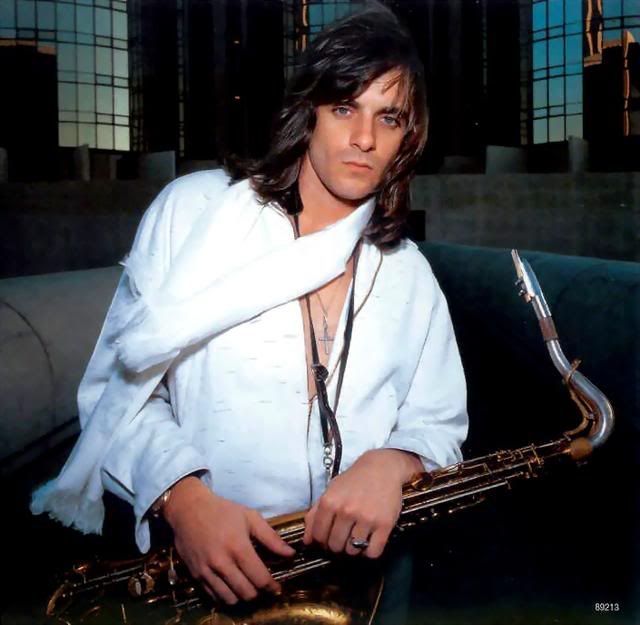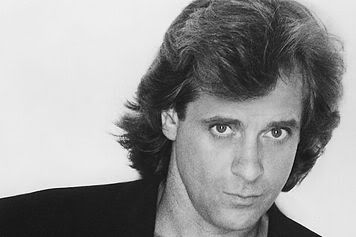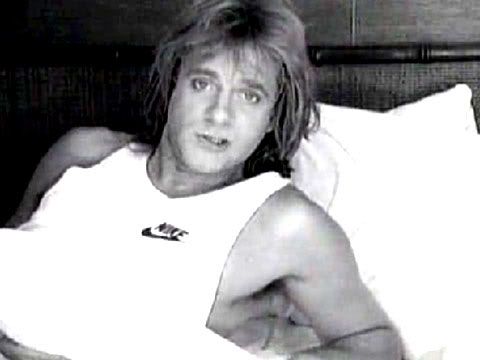 Once again I return to 1978, and the radio was lighting up with some great rock, including a couple of hits from newcomers to the scene. The final semester of my senior year of high school was ruled by the husky tones of Eddie Money, the sexy cop-turned-rocker with a thick mane of dark hair and puppy-dog eyes charmed many as his
Baby Hold On
from his eponymous debut album on the way to #11 on the Billboard Charts. God, I thought he was hot!
Eddie followed that up with another hit,
Two Tickets To Paradise
, like
Baby Hold On
, was written by Money. One thing Money discovered was that fame comes at a price. Not long after the hits were playing, Ray Evans and Jay Livingston sued Money for plagiarism, as they wrote the song
Que Sera Sera
. In the chorus of
Baby Hold On
, the lyrics read '
So baby hold on to me, Whatever will be, will be, the future is ours to see, When you hold on to me.
' Seems that was close enough to the lyrics made famous by Doris Day, which read '
Que Sera, Sera, Whatever will be, will be, The future's not ours, to see, Que Sera, Sera, What will be, will be.
' Lawyers for Money suggested he settle out of court before getting to trial.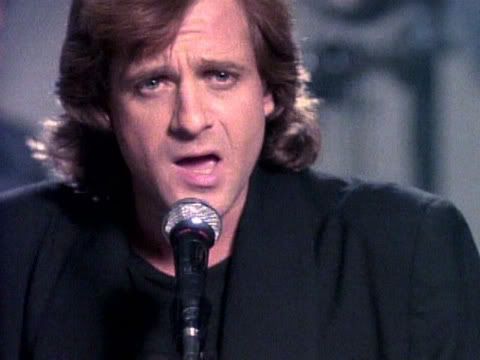 In 1982, Money scored his first #1 song in the US Mainstream Rock Song category,
I Think I'm In Love
. The single, released off the
No Control
album, was a slightly softer rock than
Two Tickets To Paradise
, but this chart wasn't tracked prior to 1981. I would suspect both prior singles would have topped that chart had it existed. The video was a vampire theme, so appropriate for today.
In 1986, Money returned to the charts and achieved his best position yet with
Take Me Home Tonight
. Once again, it was written by Money and inspired by some great songs from the late 50s and early sixties, like Ronnie Spector's
Be My Baby
. In fact, after Money sings '
Just like Ronnie sang
,' Spector herself sang the chorus to her song with the Ronettes. From the album
Can't Hold Back
, the song rose to #1 on the Mainstream Rock charts, and #4 on the Billboard Top 100.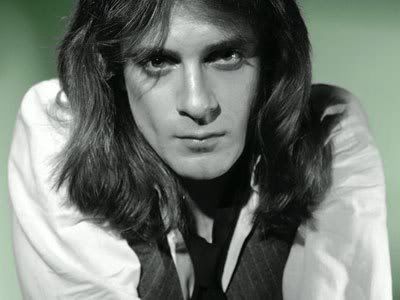 In 1992, Money had his last song on the charts, but he continued to make music and still tours, most recently with his daughter both opening and singing back up. To find out more about Eddie Money, click
here
.