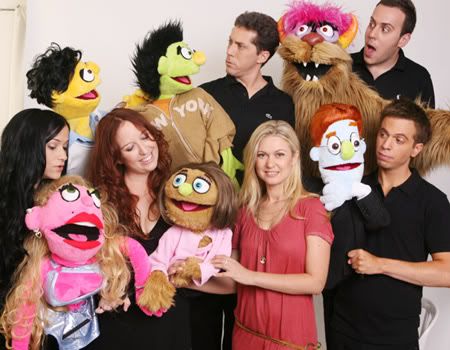 Avenue Q
is an interesting musical to be sure. I have to admit I didn't see it myself, but know many who have. I did buy the Original Cast album [available on iTunes] and enjoy it very much. Avenue Q is like
Sesame Street
on steroids, going through a bit of a 'roid rage episode. The characters are both human and puppet, and the puppets are often worked by the humans who give them voice and movement on the stage. The characters discuss more adult topics, like sex, porn, and racism. And they curse, often and freely.
It opened off-Broadway in the spring of 2003, and moved to Broadway by mid-summer. It opened to rave reviews, and people lined up to buy tickets. Here is a basic taste.
Like
Sesame Street
, the characters in the show live on a city street, and the puppets speak with the humans. Unlike the PBS counterpart,
Avenue Q
is not fare meant for children. However, both contain lessons to be learned. Take, for example, this scene when the cast discusses racial issues.
And who hasn't woken up some morning thinking about your life, and how it could be better? When life is just not the bowl of cherries you were hoping for, we all start to think
It Sucks To Be Me
.
The London cast of
Avenue Q
perform
Better The Devil You Know
by Sonia, the UK's 1993 Eurovision entry.
Speaking of the London production, one of my favorite British stage stars, Daniel Boys, will soon be concluding his run in
Avenue Q
. Obviously, I will not get the chance to see him in the show - where he got rave reviews - playing Princeton/Rod for the last two years.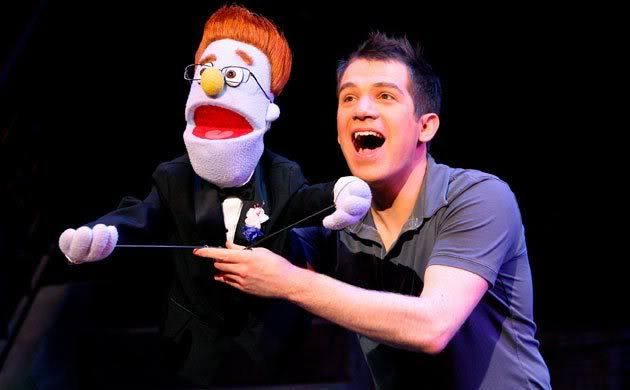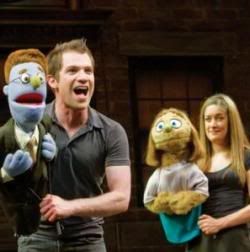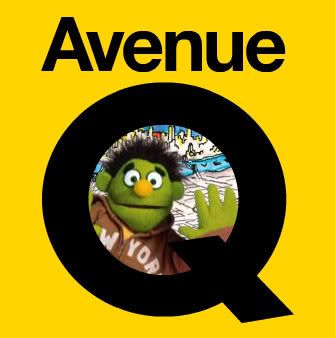 The cast of London's Avenue Q appeared on the BBC this past weekend for the Children In Need charity. Here is the clip. I think Daniel looks terrific! So does Tom Parsons, another blog favorite.
Avenue Q
is now running off-Broadway in New York City, has a National Tour Company, and continues to run on London's West End. For more information about the show, or to find out about getting tickets, click
here
.