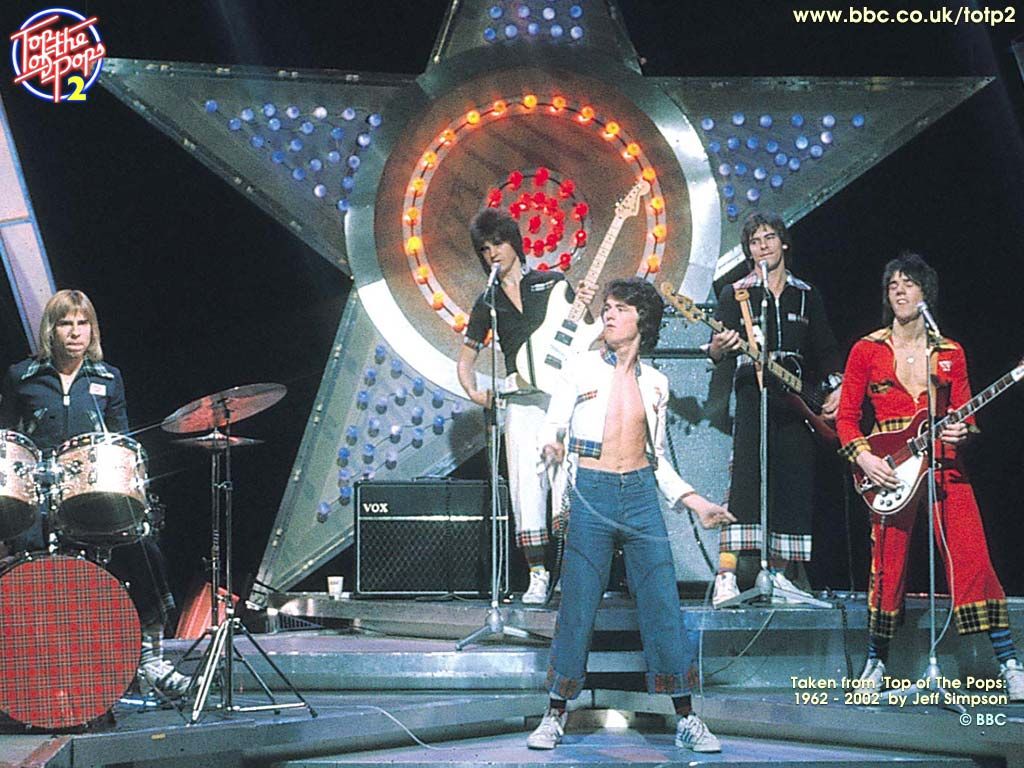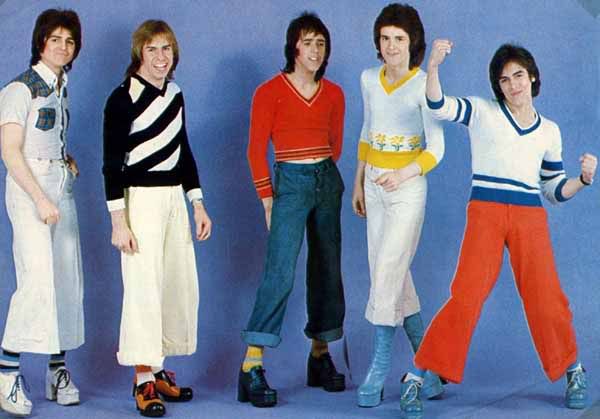 In 1976, five tartan-trimmed Scots took the world by storm. The
Bay City Rollers
were the 70s version of the Jonas Brothers, turning the heads of teenie-boppers around the world. Alan Longmuir, Derek Longmuir, Eric Faulkner, Stuart "Woody" Wood and Les McKeown shook their shaggy heads and the girls screamed for more. The band came together in 1973, with Nobby Clark on lead vocals instead of McKeown. At the end of a year of struggling, Nobby decided to leave and they brought in McKeown. At the end of '73, they released
Remember (Sha La La La)
, which became a bit hit in the UK.
But it was two years later, in late 1975, that the Rollers released
Saturday Night
and became an international phenomenon. The song was originally recorded with Nobby on vocals, but with McKeown's rerecording, the single took off. It was a #1 hit on the US charts, as well as many other places in the world.
In the middle of 1976, the Rollers released a cover of the Dusty Springfield song
I Only Wanna Be With You
and scored another hit, reaching #12 on the US charts.
By 1978, the Rollers were finding it hard to get the next hit, and after some acrimony, McKeown left the band and was replaced by Duncan Faure. The band put out three more studio recordings before calling it quits in 1981. Currently, most of the original group are touring the UK and Europe, and are suing the Arista Records for money they feel due. I am sure that will be in litigation for years to come.