Despite producing perhaps the best song of the 80s, Modern English never got the respect it deserved as a band. Formed in 1979, the British band started with singer Robbie Grey, guitarist Gary McDowell, and bassist Michael Conroy, and soon drummer Richard Brown and keyboardist Stephen Walker completed the group. They had the distinct sound of New Wave, with a hard-edged romanticism that defied the punk roots. New Wave bands like them took the beat of the punk music and the feel of the post-punk music like Joy Division, and their own new romantic movement to create the a new sound and feel.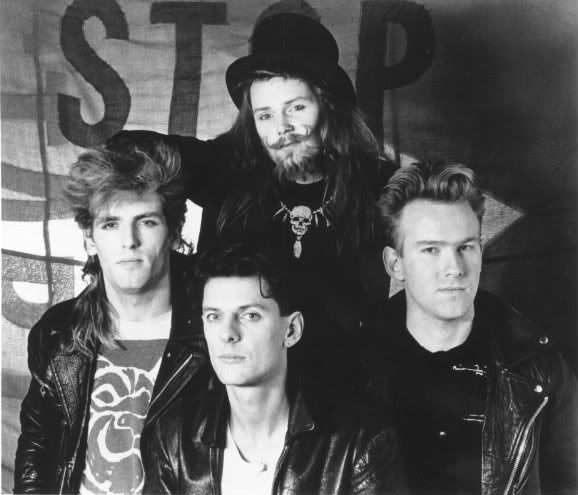 In 1981, they released their first album,
Mesh And Lace
. The debut was a bit more punk than New Wave, but it certainly helped map out the direction to come. The following year, they released After The Snow, a breakthrough both in sound and recognition. The second single,
I Melt With You
, scored with listeners both in the US and the UK. It was helped by the use of the song in the soundtrack to the movie
Valley Girl
, an independent feature starring a young Nicholas Cage.
After The Snow
delivered with a different sound, with the songs of love and lust lending to a more keyboard-driven mainstream pop sound. Next out was
Ricochet Days
, the 1984 release. This veered more toward the pop sound, and hit with resistance by both critics and fans. But it did produce the single
Hands Across The Sea
, which met with some success.
The 1986 release,
Stop Start
, on Sire Records, their first big label effort. But it was met with critical disdain, for the band moved to an even greater pop sound, and the production was slicker and quite smooth. I didn't mind it at all, and in fact the album had one of my favorite songs on it,
Ink And Paper
.
Soon after Stop Start, the band broke up and went their separate ways, only to regroup to put out more music that met with little success. They finally broke up for good in the late 90s. Later, singer Robbie Grey went out on tour with a new band, and is said to be working on new songs to release at some point. I can't, however, find them on the web to give a link. But I will always have
I Melt With You
, perhaps the finest song from a very fertile decade.