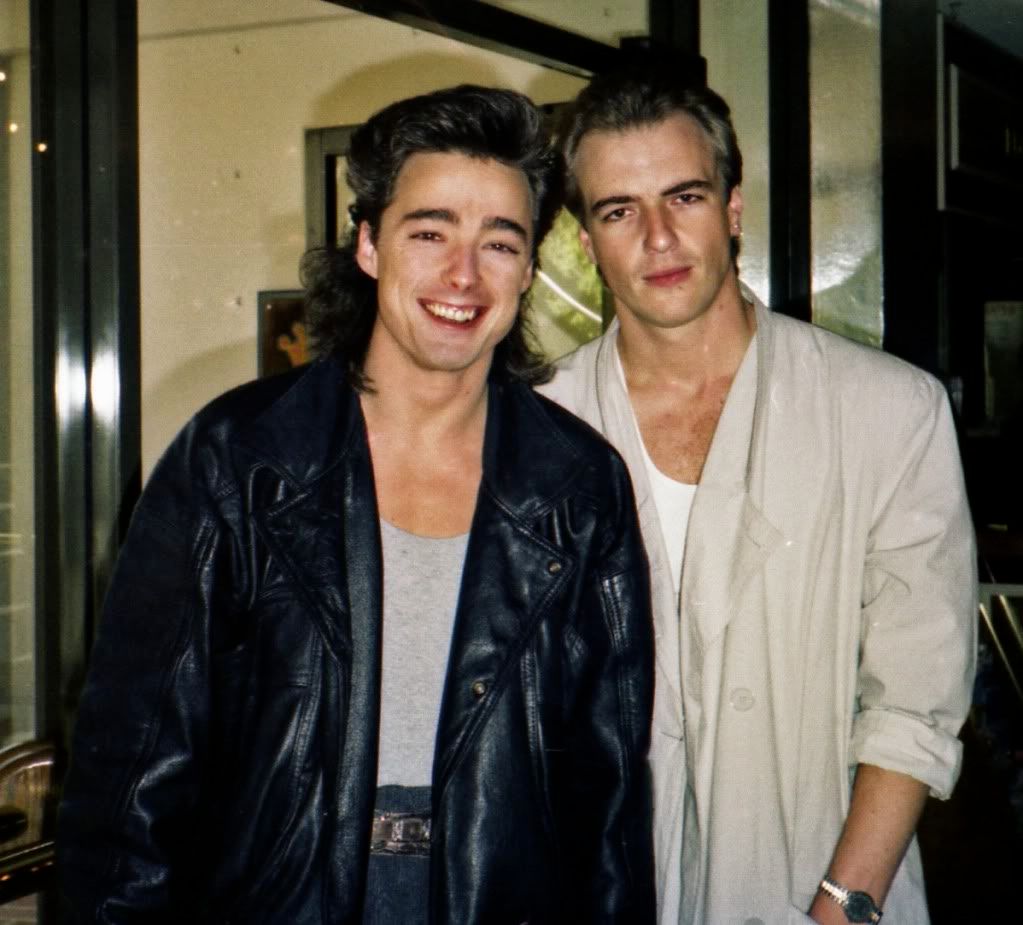 Go West: Richard Drummie (left) and Peter Cox (Right)
In 1985, I was all about two pretty British boys, Peter Cox and Richard Drummie from the first listen to the song
Call Me
. I am not sure if I had heard their first single or not, but the 2nd was the inner for me. Together, Cox and Drummie made up the band Go West. They formed in 1992, and put out the first release in 1985. I had to rush out and purchase their debut album, the eponymous
Go West
. Sure, it didn't hurt I thought they were both hot and sexy. But I also loved Cox's voice, that soulful and smooth, yet with rough edges.
Their biggest song was part of the soundtrack for
Pretty Woman
,
The King of Wishful Thinking
. The song broke into the Top Ten, scoring the #8 position on the billboard charts. The song was also included on the
Indian Summer
album, also part of my collection. This was great for them, as they scored royalties as both performers and songwriters on the single.
Go West - King Of Wishful Thinking
Uploaded by jpdc11. - Explore more music videos.
In 2008, the band came back together to release another album,
futurenow
. It made no appearance on either the UK or US charts. They are rumored to be working on another album to be released next year. But until then, I will have my older music, like another of my favorites,
Don't Look Down
.
To find out more about watch Go West has been up to, go to their official site
here
.