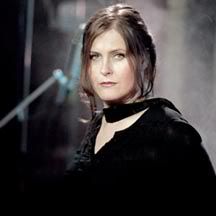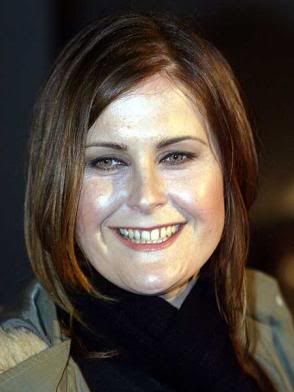 I was watching Graham Norton Saturday night [yes, I lead such a glamorous life] and on came Alison Moyet, looking rather sharp. I have loved her voice for so long - since she was in the band Yaz [Yazoo for th0se outside the US], her voice wailing on some remarkable songs. She went on to Graham's show to promote the release of a new greatest hits collection. She was rather amusing during the chat part, and sang
All Cried Out
for the musical portion. I love that song.
Her first solo project after Yaz was a wonderful album named
Alf
in 1984. The second single was
All Cried Out
, but her first single was
Love Resurrection
. Both went top 10 in the UK singles chart, and Resurrection made it into the US top 100, hitting #82. But it is one of the many favorites I have, with my enduring love for Alison.
Alison continued to put out albums over the next decade, and in 1985 put out Singles, a greatest hits collection. It included a cover of
First Time Ever I Saw Your Face
, with was a thrilling and interesting take on a classic. It was previously unreleased. The richness of her voice is just mesmerizing to me.
To find more about what Alison Moyet is up to, visit her website
here
. If, like me, you have to have her latest, you can find it
here
.