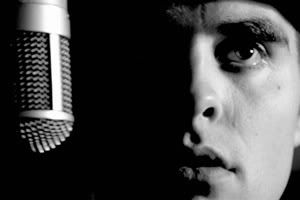 A few years ago, I purchase
Race The Light
from CD Baby almost on a whim. I listened to a preview of a few of the songs, and decided I liked it. Boy, I am glad I did. Christopher's music is intensely personal, and very beautiful.
He is in the studio working on a new CD, and I am excited about it. Until that comes out, he posted a couple of videos he called The Living Room series, doing covers of a couple of songs, including the Prince song,
When You Were Mine
.
From his first CD, you can find videos for his songs
Green Camaro
and
Driving To You
. There is also the first installment of the Living Room series,
Hard To Breathe
.
You can find out more about Christopher on his
website
, including upcoming dates in California. You might like to see a more recent post
here
.