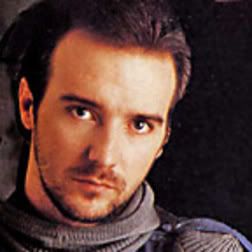 Now, back in the 80s, I was madly in love with Midge Ure, yet another Scotsman. He was the lead singer of one of my favorite bands,
Ultravox
. He had an amazing voice, and was very hot. Then he worked with Bob Geldof, and together they wrote
Do They Know It's Christmas?
, the huge single to raise money for African Famine Relief. Ultravox also performed at Wembley Stadium for Live Aid. So, Midge was also good-hearted and had cool friends. Aside from the wife and being str8, I thought he would be a perfect boyfriend for me.
In 1986, Midge ventured out on a solo career, and I was loving it. He released
The Gift
, and I was all over it. It was followed by
Answers To Nothing
,
Breathe
, and
Pure
. His first solo single was
If I Was
, and I still love that damn song, and think the video just makes me happy.
Like so many of us, Midge has aged a bit. But dammit to Hades, I still think he is hot. He still performs in the UK, so there is little chance I will get the chance to see him.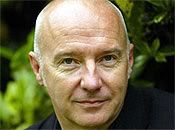 Midge Ure with Bob Geldof in 2004, Midge Ure aging beautifully.
Ultravox had that dense rock sound I was [and still am] so very fond of. I could, of often would, listen to Ultravox all day long. Songs like
Vienna, Lament, All Stood Still, We Came To Dance, Love's Great Adventure
, and
Hymn
, I was a very happy camper. Here is a clip of Ultravox playing
Dancing With Tears In My Eyes
, followed by
Vienna
from their set at Live Aid. Great stuff!
You can find out more about Midge on his
website.