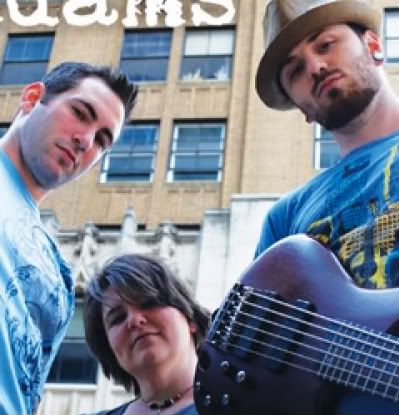 In my attempt to make Eric & The Adams realize I will openly weep if they don't make it to my area someday, I thought I would add another little plug for myself. What can I say, I am like that, I am indeed that selfish.
Angel Adams, Jimmy Adams & Eric Himan
The band is lead singer Eric Himan with drummer Angel Adams and her brother, Jimmy Adams on bass. This was recorded live in January of this year, and I still watch it because I think it rocks. It is
Uncomparable
, which sounds very much like
Nothing Compares 2 U
, at least to my ears. But what do I know? I am just a fan who is lucky enough to have no orders of protection written out on me. Find out more
here
.